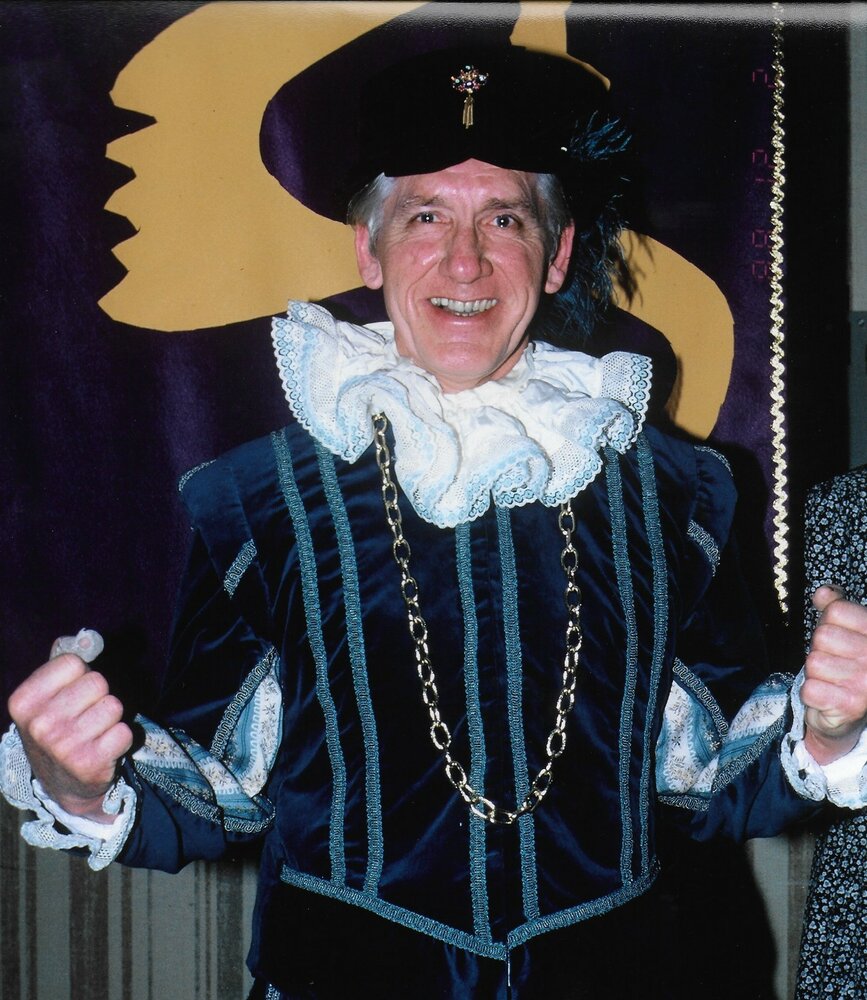 Obituary of Donald Marbach
Please share a memory of Donald to include in a keepsake book for family and friends.
Donald E. Marbach age 96 of Yankton, SD passed away Thursday, August 17, 2023 at Avera Sister James Care Center, Yankton, SD. Mass of Christian Burial will be 11:00 am, Wednesday, August 23, 2023 at St. Benedict Catholic Church, Yankton, SD with Rev. Jerry Ranek officiating. Burial will be in the Sacred Heart Cemetery with Military Graveside Rites by the Ernest-Bowyer VFW Post #791 and the US Navy Honor Guard. Visitations will be 5 to 7 PM, Tuesday, at the Opsahl-Kostel Funeral Home & Crematory, Yankton, SD with a Wake service at 7:00 pm. Visitations will be one hour prior to the service at the church. Online condolences may be sent at: www.opsahl-kostelfuneralhome.com. Live streaming of Don's services will be found at: https://my.gather.app/remember/donald-marbach.
Donald Marbach was born to Joseph and Marie (Mader) Marbach on August 16, 1927 at Sacred Heart Hospital in Yankton, SD. His parents, at the time, were living on a ranch ten miles East of Dimock, SD and returning to Yankton, SD three years later. He graduated from Sacred Heart School and from Yankton High School in 1945. He enlisted in the Navy in June and was sent to Great Lakes Training Center in Illinois and later to NATTC Center in Norman, Oklahoma. He was honorably discharged in 1946. He attended Yankton College for two semesters. Thanks to Paul Waterbury he was invited to join the team at the Yankton Post Office where he served as a clerk for over 40 years. Ever grateful for the opportunity, he appreciated greatly the Federal pension that went along with the employment.
Don grew up during the Great Depression and remembered well the poverty and the dust storms. He often remarked that all he and his brothers ever had for spending were pennies. Finding a Binder Brothers pop bottle was worth three-cents. Coaxing mom for two more would buy a popsicle.
Music was a great part of his life, which he inherited from his father and older brother, Lawrence. He took voice lessons from Sister Jeanette at Mt. Marty College and did solo work for weddings and funerals. He also sang in the Sacred Heart and St. Benedict Choir for many years and with Vi Ranney's musical group.
A chance comment by his younger brother, Joe, when he became a professional pilot invoked a passion when he told Don he would teach him how to fly for free! After some 50+ hours of dual instructions, finally, passed his written exam and flight test and received his pilot's license in September of 1961.
Don's world came crashing down one cold December day in 2000 when he came down with severe clinical depression. After two admissions to Human Service Center and one to Avera Hospital in Sioux Falls, and thanks to the help of wonderful doctors, nurses, and staff, he began to get better. He remembered Jesus's word in scripture: "Ask and ye shall receive" when he spent every waking moment pleading for help. His prayer was answered some five years later when he experienced the depression leaving his body up over his head while washing dishes at his brother, Father Marbach's, house. The "black monster" was gone forever!
For fun, Don enjoyed bow hunting in his younger days with four buddies Don Musil, Paul Nelson, Jack Bagely, and Dean Brownson. He always said, "We had so much fun!"
After this were many trips to Pierre every Fall to hunt Canadian Geese with his brother, Joe. So many great memories! Throughout his life, Don was an avid car enthusiast, owing various models and multiple colors – his favorite being red corvettes!
Don was preceded in death by his parents, Joseph and Marie; his older brother, Father Lawrence; his sister-in-law, Jodie; and various aunts, uncles, and cousins.
He is survived by his younger brother Joe Marbach of Pierre, SD; his niece Nancy East of Sioux Falls, SD and her sons, Caden East of Baltimore, MD and Cody East of Sioux Falls, SD; his nephew Mark Marbach of Pierre, SD and his daughter, Emily of Watertown, SD and Nick (US Marines Corp) of Morgantown, WV; and many cousins and extended family.
He is also survived by special friend Helen Cernick, of Mt. View, CA; and "the little sister I never had," Betsy Valnes of Sioux Falls, SD.
To send flowers to the family or plant a tree in memory of Donald Marbach, please visit Tribute Store
Share Your Memory of
Donald