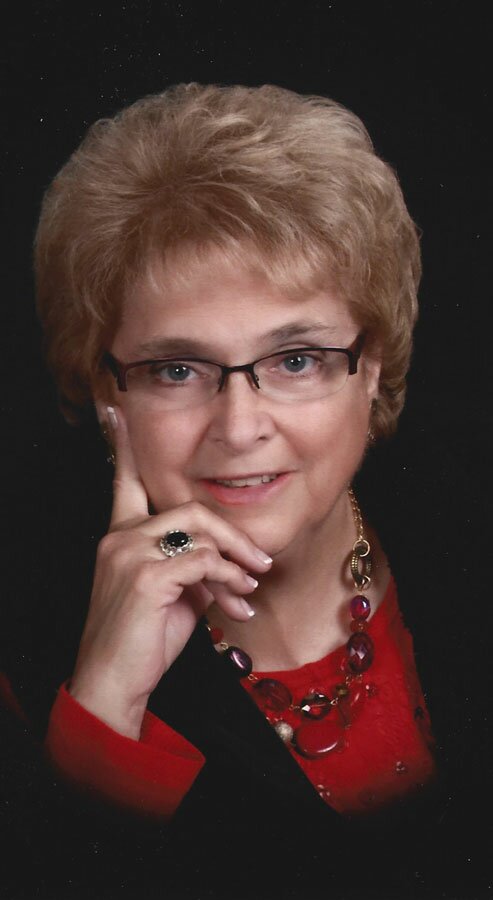 Obituary of Sharon Buechler
Please share a memory of Sharon to include in a keepsake book for family and friends.
Sharon Buechler, age 75 passed away Oakview Terrace Nursing Home, Freeman, SD. Funeral services will be 1:30 PM Monday, October 24, 2022, at St. Paul's Lutheran Church, Freeman, SD with Rev. Terry Makelin officiating. Burial will be in the Menno Cemetery, Menno, SD at approximately 3:30 PM. Visitations will be 5 to 7 PM, Sunday, October 23, 2022, at St. Paul's Lutheran Church, Freeman, SD with a Prayer service at 7:00 PM. Visitations will resume one hour prior to the service at the church. The Aisenbrey-Opsahl-Kostel Memorial Chapel, Menno, SD is assisting with the service details. Online condolences may be shared at: www.opsahl-kostelfuneralhome.com. Live streaming of Sharon's service can be found at: https://my.gather.app/remember/sharon-buechler.
Pallbearers will be Lucas Buechler, Marissa Buechler, Morgan Buechler, Julia Buechler, Erick Buechler and James Class. Honorary pallbearers will be Ariana Buechler, Jenny Austin, Scott Nusz, Donald Sayler, Larry Bezug and Allen Schoenfish.
Sharon Kay Buechler was born July 15, 1947 in Rock Springs, Wyoming to Cecil and Virginia (Burris) Borders. She and her younger sister, Karen, grew up and lived with their family in many different towns in Wyoming and Nebraska where their father worked in various capacities. As a result, both attended many different schools, making a multitude of friends. In 1965, Sharon graduated from Wheeler County High School, NE.
After high school, Sharon worked for Mutual of Omaha in Omaha, NE for a short time. Sharon then met Raymond Edwin Buechler and they married September 17, 1967 in Petersburg, NE. To this union, three sons were born: Michael Raymond, Robert Curtis and Gregory Lynn.
Sharon and Raymond spent their entire married lives on the family farm 10 miles southeast of Menno, SD raising crops, cattle and hogs. At one time, she also had a large egg production operation with her mother-in-law.
As her sons grew older, Sharon also worked as a Nurse's Aide and Assistant at nursing homes in Viborg, SD and Freeman, and as a Ward Clerk in the Freeman Hospital and South Dakota State Hospital in Yankton, SD. In 1991, she attended Mount Marty College where she earned her Secretary Certificate. Prior to retiring in 2014, Sharon worked at Stern Oil Company in Freeman.
Sharon always enjoyed the peace and quiet of the farm. But when Raymond passed away in 2007, she moved to Freeman because then the farm was too quiet.
Sharon attended and was very active at Grace Lutheran Church in Menno. Her faith and love for her Lord was a central driving force throughout her life. Sharon taught Sunday School, arts and crafts during Vacation Bible School and made several banners for the church. After moving to Freeman, she became a member of St Paul's Lutheran Church.
Also central to her life was raising her sons, and later, spending time with her six grandchildren and attending their various sporting and school events. One of her fondest memories was going to the Custer State Park Buffalo Roundup with three of her grandchildren and daughter in law. She also treasured a hot air balloon ride and trip to Hawaii with her sister, Karen.
In 2019, Sharon endured a lengthy hospitalization as a result of a viral infection in her brain. She recovered but was not able to live alone again. In her final years, she lived in the Salem Mennonite Home and Oak View Terrace Nursing Home, both in Freeman.
Survivors include her three sons: Michael of Menno, SD; Robert (Amanda Schieffer) of Yankton, SD; and Gregory (Jenniffer) of Clark, SD; six grandchildren (Lucas, Marissa, Ariana, Morgan, Julia and Erick; one sister, Karen Class of Omaha, NE; three nephews; and one niece.
She is preceded in death by her parents; her Husband Raymond; and her brother/sister in laws, Bob and Bonnie Weisz.
To send flowers to the family or plant a tree in memory of Sharon Buechler, please visit Tribute Store
Share Your Memory of
Sharon