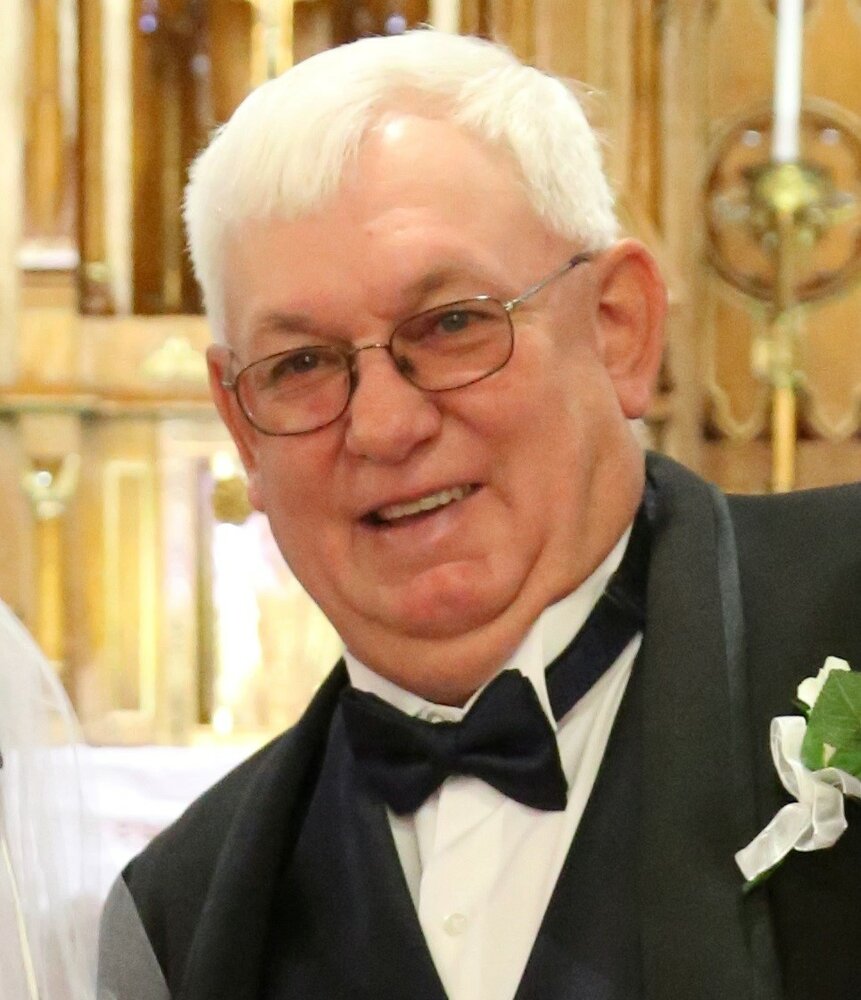 Obituary of Richard Honner
Please share a memory of Richard to include in a keepsake book for family and friends.
Honner, Richard
Richard Honner, age 59 of Tabor, SD passed away at his home on Thursday, December 30, 2021. Mass of Christian Burial will be 10:30 AM, Saturday, January 8, 2022, at St. Wenceslaus Catholic Church, Tabor, SD with Rev. Mark Lichter officiating. Burial will be in the parish cemetery. Visitations will be 5 to 7 PM, Friday, January 7, 2022, at St. Wenceslaus Catholic Church, Tabor, SD with a Wake service and memory sharing at 7:00 PM. Visitations will resume one hour prior to the service at the church. The Opsahl-Kostel Memorial Chapel, Tabor, SD is assisting with the service details. Online condolences may be sent at: www.opsahlkostelfuneralhome.com. Live streaming of Richard's service can be found at: https://www.facebook.com/opsahlkostel/live. Pallbearers: Bruce Kortan, John Kreber, Ken Kocer, Jeff Cahoy, Andy Vitek, and Lee Wittmeier. Honorary Pallbearers: Tabor Fire & Rescue and other local fire departments and Tabor Bluebirds.
Richard G. Honner, 59 of Tabor, passed away unexpectedly at his home Thursday December 30, 2021.
Richard was born on August 10, 1962 in Deadwood, SD, and was adopted by Roman and Frances Honner of Tabor. He grew up and lived in Tabor until his passing. He attended Tabor Grade School and graduated from Tyndall-Tabor High School in 1981. He attended USD/Springfield graduated with a degree in diesel mechanics in 1984. He was employed at the Human Services Center in Yankton for 29 years, then for the Bon Homme School District 4-2 for 4 years until his health made him retire.
He married Rita Roinstad on August 8, 1987 in St. Wenceslaus Catholic Church in Tabor. They were blessed with two children, Crystal and Jeff.
Richard was a sports fanatic; he knew stats and would sit at home and keep stats in his tablets. People would try to stump him on team mascots, but he knew them all. Most of his stat-keeping was on baseball. He was the announcer for many years for the Tabor baseball programs. He especially enjoyed watching his son Jeff keep on the Honner tradition of playing baseball.
Richard was a member of the Tabor Fire Department for 40 years and served on the Tabor Ambulance service in his younger years. Rich helped out with Peterson Auctioneers for many years.
Richard's biggest joy now was seeing his grandchildren. Even though he will not get to see them grow up, he enjoyed the time he had with little Emma who would call him "Cat Grandpa". Richard only got to see a picture of his new grandson, Logan, who was born the morning of him passing away.
Richard is survived by his wife, Rita of Tabor; children Crystal (Mark) Povondra of Tabor and Jeff Honner of Tyndall; grandchildren Emma and Logan Povondra; siblings Don (Jodie) Honner of Sioux Falls, David (Tonia) Honner of Sioux Falls, Mary Frances (David) Bitterman of Delmont, and Joseph (Rachel) Honner of Sioux Falls; Father and Mother-in law Arlen and Nancy Roinstad; Brother and Sister-in laws Mike and Lori Roinstad, and Jim and Connie Sip along with many nieces and nephews, aunts, uncles and cousins.
Richard is preceded in death by his parents Roman and Frances Honner, grandparents George and Frances Bouska and Albert and Alice Honner.
As people have commented on Facebook, Richard was a legend, the voice of the Tabor Bluebirds. His voice will be missed but he will be now in the outfield yelling GO BIRDS!
To send flowers to the family or plant a tree in memory of Richard Honner, please visit Tribute Store