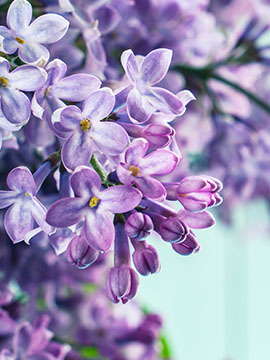 Obituary of Elia Ruth Redwing
Please share a memory of Elia to include in a keepsake book for family and friends.
Elia Ruth Redwing, age 61 of Santee, NE passed away at her home on Friday, October 29, 2021. Funeral services will be 1:00 p.m. on Tuesday, November 2, 2021 at the Oyate-Oyanke Community Center in Santee with the Rev. Fr. James Maars and Redwing Thomas officiating. Burial will follow in the Holy Faith Cemetery near Lindy, NE. Visitations will be Saturday, October 30, Sunday, October 31, and Monday, November 1 with 7:00 p.m. prayer services at the Oyate-Oyanke Community Center. Online condolences may be made at: www.opsahl-kostelfuneralhome.com. Opsahl-Kostel Funeral Home and Crematory in Yankton is assisting the Redwing family.
Elia Ruth Redwing was born May 3, 1960 in Yankton, SD to Thomas Lawrence Whipple and Ruth (James) Whipple. She lived in Santee most of her life. Elia went to school in Niobrara and Santee. She worked numerous jobs for the Santee Sioux Nation. She was a CHR for the Santee Clinic for many years. She married Arthur Taylor, and from this marriage they had Edward Tayler and April Yracheta-Taylor. Later she remarried her soul mate Henry Redwing on August 31st, 1990. They had two daughters, Amanda Redwing and Amber Redwing.
Elia was the most loving mother and grandmother. She loved to play bingo scratch tickets, and play the machines at the Ohiya Casino. She loved morning visits with coffee and peanut butter cookies. She was a huge Nebraska Huskers fan. She especially enjoyed going to watch her granddaughters dance at powwows.
She is survived be her husband, Henry Redwing of Santee, NE; her sisters, Vietta (Gary) Swalley and Roxanne (Danny) Whipple, both of Santee, NE and Teresa (Nate) Gilpin of Wabeno, WI; her brother, Frank (Roselle) Whipple, also of Santee, NE; her four children: Edward Taylor of Santee, NE, April Yracheta-Taylor of Norfolk, NE, Amanda (Troy) Redwing of Santee, NE and Amber Redwing of Norfolk, NE; fifteen grandchildren and great-grandchildren; many nieces and nephews; other relatives and friends.
Elia was preceded in death by her parents, Ruth and Tom Whipple; her sisters, Darlene Henry and Anne McBride; her brothers, Gordon Henry, Jr, Duane Whipple, and Carl Necklace.
To send flowers to the family or plant a tree in memory of Elia Redwing, please visit Tribute Store