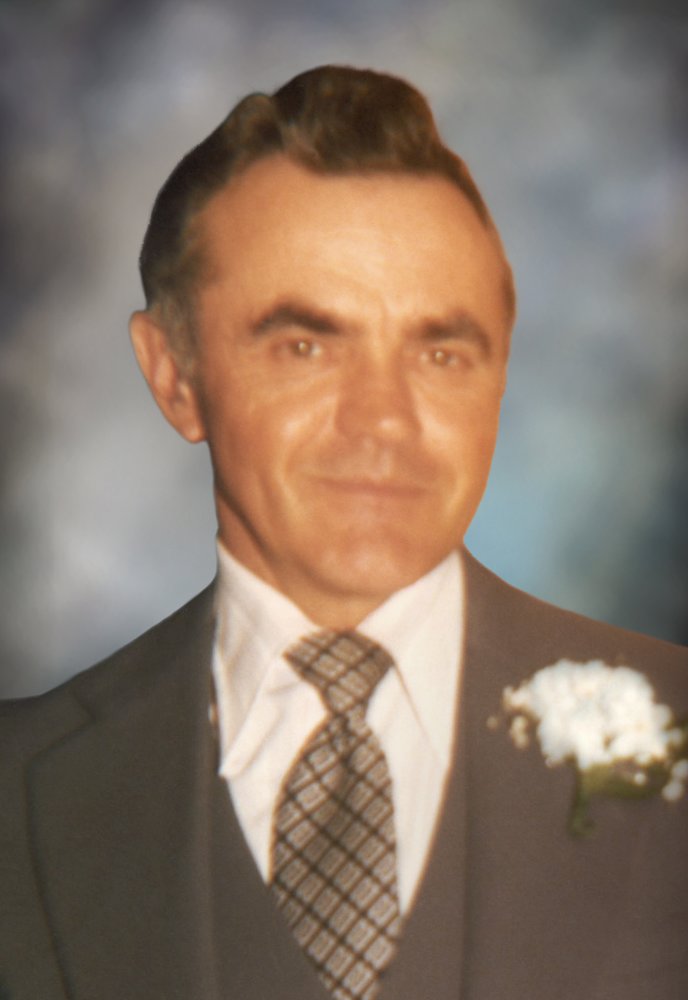 Obituary of Bob Massey
Please share a memory of Bob to include in a keepsake book for family and friends.
Massey, Robert
Robert W. Massey, age 90 of Yankton, SD passed away on Monday, March 15, 2021 at Avera Sister James Care Center in Yankton. A funeral mass will be 10:00 a.m. Friday, March 19, 2021 at Sacred Heart Catholic Church in Yankton with the Rev. Fr. Larry Regynski as Celebrant. Burial will follow in St. Boniface Idylwilde Cemetery, rural Freeman, SD. Visitation will be 5 to 7:00 p.m. Thursday, March 18 with a 6:30 p.m. vigil service at the Opsahl-Kostel Funeral Home and Crematory. There will also be visitation for one hour prior to service time at the church on Friday. A livestreaming of Bob's service will be available at: https://www.facebook.com/opsahlkostel/live. Online condolences may be made at: www.opsahl-kostelfuneralhome.com. Arrangements are under the direction of Opsahl-Kostel Funeral Home in Yankton.
Robert William Massey, age 90, the son of William Massey, Jr. and Rose (Dangel) Massey, was born on June 4, 1930 at rural Freeman, SD. He was one of four children: Phyllis (LeRoy) Olesen, Yankton, SD, Edward of Freeman, SD, and Tom (Anita) of Las Vegas, NV. He was raised in the rural Freeman area, and was baptized and confirmed at Idylwilde Catholic Church at rural Freeman. He attended country school district 86 just west of Highways 18 and 81.
Robert farmed with his parents until he was drafted into the U.S. Air Force in 1951. Just prior to his entry into the service, he and his brother Ed worked for approximately six months at John Morrell and Company in Sioux Falls. Robert served his country stateside during the Korean Conflict as a mechanic, stationed at Sheppard Air Force Base in New Hampshire, and later at Bangor, Maine, and then exiting the military in 1955, having achieved the rank of Staff Sergeant. Shortly thereafter, he purchased a farm from his uncle, Louis Dangel, and farmed his entire life fifteen miles west of Viborg, SD. He was united in marriage to Janice Haberer on June 4, 1959, and is survived by her. To this union were born ten children: Joe Massey, Yankton, SD, Jim (Deb) Massey, Olivet, SD, Steve Massey, Yankton, SD, Bill Massey, Menno, SD, Valerie (Les) Punt, Brookings, SD, Larry Massey, Menno, SD, Dan (Debra) Massey, Yankton, SD, Helen (Tom) Novak, Yankton, SD, Frank (Stacey) Massey, Olivet, SD, and Raymond (Audrey) Massey, Menno, SD; twenty-one grandchildren; fourteen great-grandchildren.
Robert was a very hard working man his entire life, waking each morning 24/7 at 5:30 a.m. to 65 milk cows and all of the other chores awaiting him. He instilled in all of his children a great work ethic and discipline. It was a very rare occasion for him to miss Sunday mass. Robert was a very gentle man who loved his children and animals.
Upon retiring and moving to Yankton in 1992, he made his rounds helping those of his boys that farmed, and visiting the ones that did not. He will be remembered as a very fair and generous man.
Robert was preceded in death by his parents, William and Rose; his son Joseph; his daughter Valerie; and his brother Edward.
To send flowers to the family or plant a tree in memory of Bob Massey, please visit Tribute Store