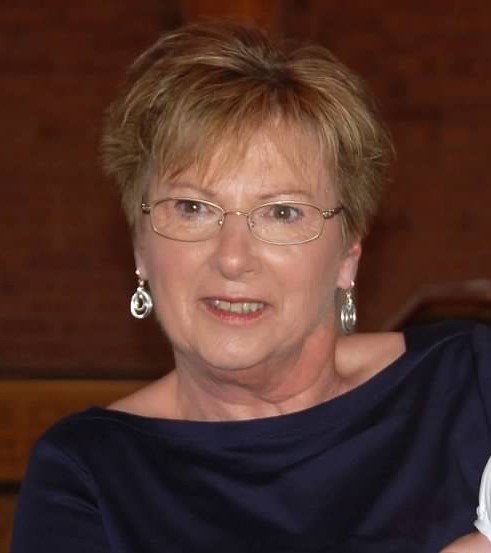 Obituary of Jarrett Gjerde
GJERDE JARRETT
Jarrett Gjerde, age 71, of Castle Rock, CO, peacefully entered into the awaiting arms of her loving Savior Tuesday, December 15, 2020. She passed peacefully at Sky Ridge Medical Center, Lone Tree, CO. Memorial services will be 11:00 am, Monday, December 28, 2020 at the Aisenbrey-Opsahl-Kostel Memorial Chapel, Menno, SD with Rev. Travis Grassmid officiating. Burial will be in the Menno Cemetery, Menno, SD. Visitations will be one hour prior to the service at the chapel. Due to COVID-19 concerns, live streaming of Jarrett's services can be found at: https://www.facebook.com/opsahlkostel/live. Those wishing to attend in person are asked to wear a mask and to practice social distancing guidelines. Online condolences may be sent at: www.opsahl-kostelfuneralhome.com.
Jarrett was born December 13, 1949 to Ray and Alma (Bueber) Streyle at Yankton, South Dakota. She grew up in the Menno, SD area and graduated from Menno Public Schools and Southern State College at Springfield, SD. She married her former husband, James Gjerde in 1971. They had one daughter. She started her career as a teacher and then eventually worked as a bookkeeper in Lake View, IA and in Loveland, CO until her retirement. She eventually moved to Castle Rock, CO to be near her beloved family.
Jarrett met Claude Glidden, and they spent over 20 years together. She loved and cherished deeply their time together. They enjoyed traveling the country and she loved to cook for him. She met her true partner when she met Claude. He was by her side through it all.
Jarrett adored her daughter and grandchildren. They were a source of great pride and joy for her. She loved being so close so that she was able to attend all of her grandkids school and sporting events. She found great joy knowing her family was happy, healthy and enjoying life. In her free time, she loved to tend to her garden and enjoyed cooking and baking for her family. Her grandkids always knew there would be something good for dessert after dinner at Grandma's house, and it usually came with an extra scoop of ice cream.
She fought courageously against cancer for 5 years but did not let it slow her down or stop her from enjoying her time with friends and family. Her faith in God continued through her difficult journey and helped her maintain a positive outlook throughout.
Jarrett is survived by her beloved significant other, Claude Glidden of Littleton, CO; her daughter Teah (Illyan) Everette of Castle Rock, CO; grandchildren Mason Everette and Sydney Everette, both of Castle Rock, CO.
She was proceeded in death and welcomed to Heaven by her father Ray, her mother Alma, and her brother Elwyne.
To send flowers to the family or plant a tree in memory of Jarrett Gjerde, please visit Tribute Store
Visitation
10:00 am - 11:00 am
Monday, December 28, 2020
Aisenbrey-Opsahl-Kostel Memorial Chapel
113 Park Street
Menno, South Dakota, United States
605-387-5144
Memorial Service
11:00 am - 11:45 am
Monday, December 28, 2020
Aisenbrey-Opsahl-Kostel Memorial Chapel
113 Park Street
Menno, South Dakota, United States
605-387-5144
Interment
12:00 pm - 12:15 pm
Monday, December 28, 2020
Menno Cemetery
South Park Street
Menno, South Dakota, United States
605-387-5404