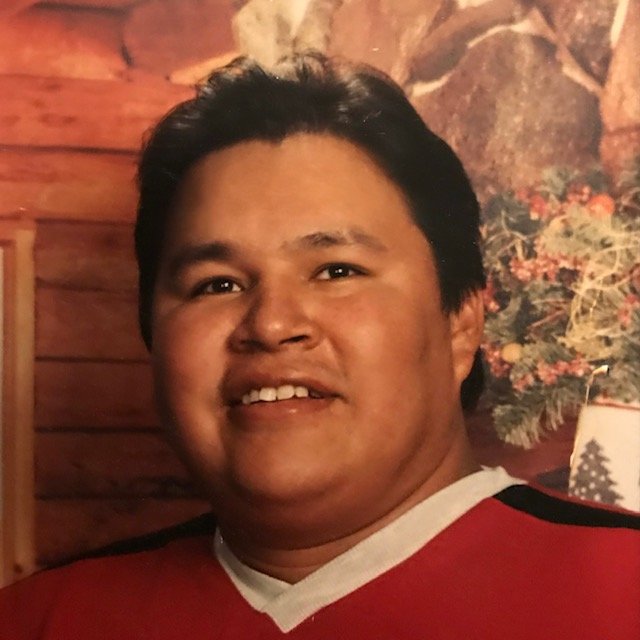 Obituary of Dewey Saul
Please share a memory of Dewey to include in a keepsake book for family and friends.
Dewey "Duffy" Saul, age 57 of Santee, NE passed away on Tuesday, November 10, 2020 at Avera McKennan Hospital in Sioux Falls, SD. Funeral services will be 2:00 p.m. Monday, November 16, 2020 at Oyate Oyanke Community Center in Santee, NE with the Rev. Clifford Canku officiating. Burial will follow in the Santee Catholic Cemetery. Visitations will be 8:00 p.m. on Friday, November 12, Saturday, November 13, and Sunday, November 14 at Oyate Oyanke Community Center. Online condolences may be made at: www.opsahl-kostelfuneralhome.com. Arrangements are under the direction of Opsahl-Kostel Funeral Home and Crematory in Yankton, SD.
Dewey Emmanuel Saul, also known to some as "Duffy" was born on November 5, 1963 in Yankton, SD to Wesley C. Saul Sr. and Shirley (Keeble) Saul. Dewey attended his elementary years in Yankton and Sisseton, SD which also included Sisseton High School. After his schooling Dewey moved to Santee, NE in the Spring of 1983, and then worked various jobs, which included working construction in Lincoln, NE with his Dad, and they both were involved with building homes on the Santee Sioux Nation. In 1986, Dewey moved to Sioux City, IA where he began his 18-year career at IBP in Dakota City, NE. In January of 1988 Dewey married Deborah Mackey and to this union they became proud parents to three children, Mackenzi, (Angel Baby Saul), and Kobei Saul. In 2004, Dewey and his family moved to Lincoln, NE, where he continued as a material handler/forklift operator. In 2010, Dewey moved to Santee, NE where he began to work for the Santee Clinic and continued to work there until he retired in the Summer of 2020. Dewey was also known for his sense of humor, his laughter, and his love for the Kansas City Chiefs. Dewey was surrounded with family while his journey was completed on November 10, 2020.
Dewey leaves behind three daughters, Mackenzi and Kobei Saul both from Lincoln, NE, and Natasha Fayant from Sisseton, SD; one son, Richard Franklin from Lincoln, NE; four grandsons, Alexander Saul, Josiah, Gabriel, Greyson Franklin and four granddaughters, Madelynn, Gabriella, Aubrianna Saul, and Augustine Franklin, all of Lincoln, NE; companion, Michelle (Mikki) McBride; sisters, Sharon Saul of South Sioux City NE, Cindy Whipple, and Tracy Medina (Ronnie), both of Santee, NE; brothers, Marcel Saul, Sr., Wesley Saul, Jr, both of Santee, NE, and Carmen Saul; many nieces, nephews and cousins.
Dewey was preceded in death by his angel, baby Saul (April 1994); parents, Wesley and Shirley (Keeble) Saul; brothers, Randy, Lester and Roger Saul; grandmother, Margaret Redwing Saul; and many other relatives.
To send flowers to the family or plant a tree in memory of Dewey Saul, please visit Tribute Store