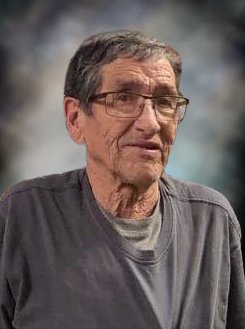 Obituary of Marion Brandt
Please share a memory of Marion to include in a keepsake book for family and friends.
Marion Brandt, age 71 of Santee, NE passed away peacefully at his home surrounded by family on Monday, November 9, 2020. Funeral services will be 2:00 p.m. Thursday, November 12, 2020 at Oyate Oyanke Community Center in Santee, NE with the Rev. Patricia Whitehorse Carda officiating. Ron Thomas and Rick Thomas will serve as Officiates and Mato Pajuta will be the Drummer. Burial will follow in Holy Faith Cemetery at Lindy, NE. Visitations will be Tuesday, November 10 and Wednesday, November 11 with services at 7:00 p.m. all at Oyate Oyanke Community Center. Pallbearers are Kobe Keo, Emil Brandt, Justyce Torrez, Seymour Brandt, William Payer, Darrel Denney, Aaron Smith, and Kyle Golus. Honorary Pallbearers are SSN Tribal Council, Elmer Goodteacher, Emil Goodteacher, Jr., Ambrose Redowl, Daniel Redowl, Sr., Gary Vesely, Tim Crosley, Donald LaPointe, Sr, Curt Strom, John Taylor, Phillip Johnson, Sr., and his Thursday Night Bowling Team.
Marion was born to Angelic Brandt and Marion Tweedy on January 1, 1949 in Milford, NE. He attended school in Santee, NE. He was drafted in the US Army in 1968, honorably fought in the Vietnam War and received numerous medals and honors. In 1972 Marion received his GED from Manpower in Niobrara, NE. He joined the workforce at B & D in Columbus, NE. Marion moved back to Santee in 1975 where he worked with Gary Geist in construction before working for the Santee Sioux Nation Utility Commission for 41 years and retired in December 2019. Marion proudly served as Hobu Creek Rep on the Santee Sioux Nation Tribal Council for many years until his passing. Marion and Priscilla (Cyd) were married on November 5, 2004.
Marion enjoyed hobbies, including softball, hunting, fishing, bowling, watching cowboy shows and cheering on his favorite football team, the Pittsburg Steelers.
Marion is survived by his wife, Cyd; children, Lance Flyinghawk, LeeAnn (Will) Payer, Bobbie Jo Goodteacher and, Seymour (Liz) Brandt; three special grandchildren who he raised, Kobe, Jowen and Olivia, all of Santee, NE; 20 grandchildren and 7 great-grandchildren.
Marion was preceded in death by his parents; grandmother; special aunts, Lucille and Rebecca; and granddaughters, Tyresha and Angelyn.
To send flowers to the family or plant a tree in memory of Marion Brandt, please visit Tribute Store