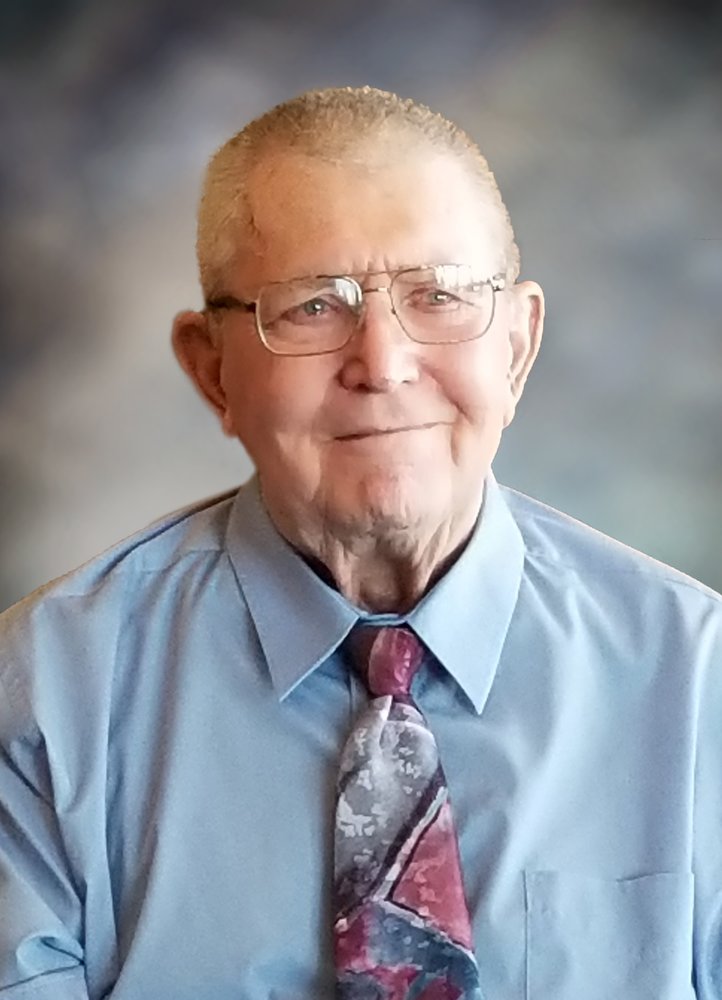 Obituary of James J. Walloch
Walloch, James
James Walloch, age 85 of Yankton, SD passed away on Wednesday, April 1, 2020 at Avera Sister James Care Center in Yankton. Memorial Mass of Christian Burial will be 11:00 AM, Saturday, September 26, 2020 at St. Benedict Catholic Church, Yankton, SD with Rev. Tom Anderson officiating. Burial will be in the Sacred Heart Cemetery, Yankton, SD. Those that wish are encouraged to participate through live streaming of James's services at: https://www.facebook.com/opsahlkostel/live. Those wishing to attend in person are asked to wear a mask and to practice social distancing guidelines. Visitation will be for one hour prior to the service at the church. Online condolences may be sent at: www.opsahl-kostelfuneralhome.com.
James Jerome Walloch, the son of Frank and Agnes (Sudrla) Walloch, was born on September 24, 1934 on the family farm of rural Lesterville, SD and was raised there. He was baptized and confirmed at St. Wenceslaus Catholic Church in Tabor, SD. He obtained an 8th grade education.
He worked at the Human Services Center for several years quitting there to pursue farming. He later developed J & M Lawn Care which he owned and operated for 32 years. Jim started transporting campers across the country in 2000 to fulfill a life-long dream of truck driving.
Jim married Mary Lea Anderson on August 16th, 1956 at St. John the Baptist Church in Lesterville, SD. To this union 4 daughters were born Jeanne, Deborah, Barbara, and Renee. He loved Mary dearly and her poppy seed kolaches, was a hard worker, and a proud husband and father boasting about his children, grandchildren, and great-grandchildren who he taught by example to be responsible with the life you were given and according to the grandchildren he was dearly nicknamed "Mr. Information Man". Jim was a fisherman and hunter with family and friends coming home yearly for pheasant hunts and yearly trips to Wisconsin deer hunting. Jim loved playing cards and was in card clubs with many relatives and good friends with New York rummy being his favorite card game in the last years picking up his cards, looking at them and saying "Well, this is a revolting development". Jim always love a party. One 4th of July celebration, we had to have a "bucket brigade" to put out a small fire from the fireworks.
Left to cherish his memory are his wife, Mary; his four daughters, Jeanne (Pat) Frady, Norfolk, Ne.; Deborah Monaghan, Yankton, SD; Barbara (Wilmer) Kuehler, Crofton, Ne.; Renee (Anthony) Hochhalter, Scotland, SD; eight grandchildren; seven great-grandchildren; sister-in-law, Sandra Walloch, Lady Lake, Fl.; brother-in-law, James (Janet) Anderson, Mississippi; and numerous nieces and nephews.
He was preceded in death by his parents, his three siblings – Marie Seling, Florence Walloch, and Donald Walloch, brother-in-law, Jesse Seling, great-nephew, AJ Foss, and mother and father in law, Rupert and Martha Anderson.
To send flowers to the family or plant a tree in memory of James Walloch, please visit Tribute Store
Visitations
10:00 am - 11:00 am
Saturday, September 26, 2020
St. Benedict Catholic Church
1500 Saint Benedict Drive
Yankton, South Dakota, United States
605-664-6214
Memorial Mass
11:00 am - 12:00 pm
Saturday, September 26, 2020
St. Benedict Catholic Church
1500 Saint Benedict Drive
Yankton, South Dakota, United States
605-664-6214