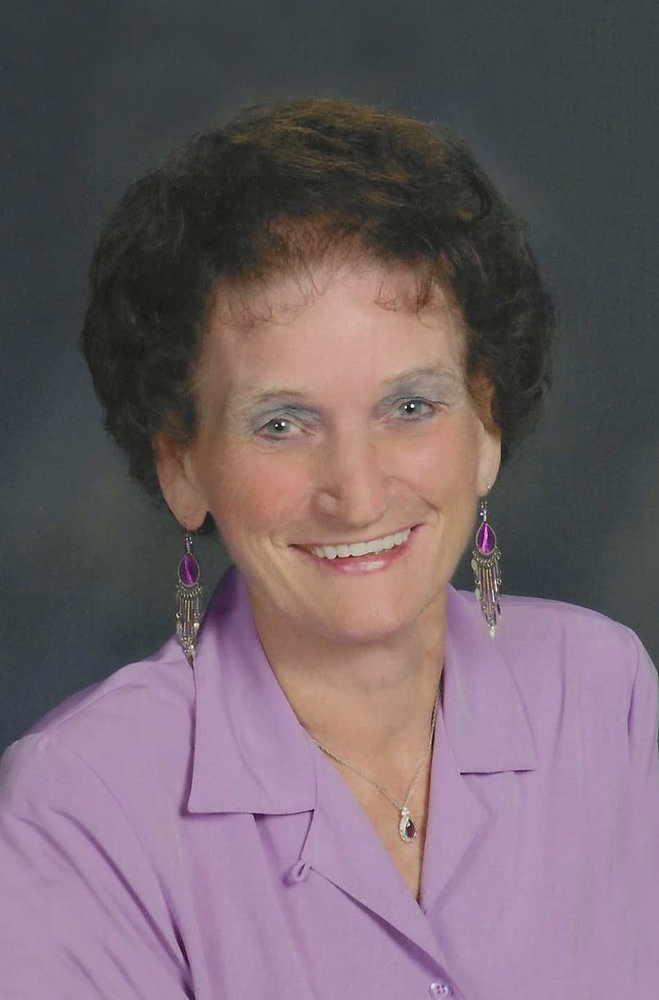 Obituary of Colleen F. Schild
Colleen Frances Frick was born at Sacred Heart Hospital in Yankton on November 3, 1927 to Ernest and Harriet (Klimisch) Frick. Colleen grew up in rural Yankton and attended first grade at Slowey School on the corner of Highway 46 and Highway 81. She started second grade at Kitzman School on State Lake Road and then attended Sacred Heart Elementary School through third grade. Her fourth-grade year was spent at Pershing School. In fifth grade, the family moved in with grandparents on the family farm and Colleen attended Beaver Creek School. She always said times were rough during the 30's, but she never went hungry. Colleen returned to Sacred Heart for sixth and seventh grade. She went to Central School as an eighth grader and then attended Yankton High School for ninth through twelfth grade. Colleen graduated from Yankton High School and attended Yankton College for one year.
Colleen worked at many jobs over the years, including a market, JC Penny's in Vallejo CA, Woelfel's Jewelers and Fantle's Department Store in Yankton. Colleen met the love of her life, Wally Schild from Delmont on a blind date in July of 1950. They got engaged at a Lawrence Welk concert at Nash Gym and were married at Sacred Heart Church in Yankton on September 4, 1950. Wally and Colleen lived in Delmont where they owned and operated the Schild Cafe until 1963 when they moved to Yankton.
Wally and Colleen were blessed with 10 children over their 48-year marriage; Patricia, Diane, Charles, Jeffrey, Bradley, Denise, Lori, Brooks, Bruce and Richard. Family was very important to Colleen and she treasured every moment they were together. There was never a dull moment in the Schild house where weekends always ended with a Sunday dinner with everyone waiting for dessert of either fresh baked apple pie or wacky cake and home-made ice cream.
In 1967, Colleen started selling Tupperware and soon became known in the area as "The Tupperware Lady". During her twenty-one years with the company, she was consistently one of the top managers. Colleen thoroughly enjoyed the time she spent meeting people, making new friends, and demonstrating the wonders of Tupperware. In 1988, Wally and Colleen moved to Shawnee KS where she worked at her daughter's restaurant until returning to Yankton in 2003 to care for her mother. In 2005, at the age of 78, Colleen started a new career working at Yankton's Senior Center where she worked in the office until a few months ago. She loved working and seeing friends on a daily basis. Colleen was the face of The Center and seemed to know everyone.
More than anything, Colleen loved spending time with her family. Family gatherings at the Schild house were always something she looked forward to. Over the years she also enjoyed playing cards, bowling, reading, doing crossword puzzles, watching Vikings and Chiefs football and KU basketball. Colleen was also a devout member of Sacred Heart Catholic Church in Yankton.
Colleen is survived by her children: Diane Fauth of Eudora KS, Charles of Yankton, SD, Jeff (Barb) of Spearfish, SD, Brad (Jackie) of Sioux Falls, SD, Denise of Freeman,SD, Lori Klooster of Sioux Falls, SD, Brooks (Joan) of Yankton, SD and Bruce (Tonya) of Yankton, SD; 31 grandchildren; 51 great-grandchildren and 9 great-great-grandchildren; brother, Duane (Natalie) Frick of Yankton, SD: son-in-law, Bob Geuther of Mt. Vernon, SD; daughter-in-law, Kay Schild of Yankton, SD; uncle, Percy Klimisch of Vallejo CA, brother-in-law, Ed Carda of Portage IN, and numerous nieces and nephews.
Colleen was preceded in death by her husband, Wally; daughter, Pat Geuther; son, Richard; son-in-law, Ray Fauth; her parents; two sisters, Carol Carda and Shirley Hasker; brother-in-law, Elmer Hasker and great-grandson, Jeremy Johnsen.
Colleen and her family request memorials be directed to The Center, 900 Whiting Drive, Yankton, SD 57078.
To send flowers to the family or plant a tree in memory of Colleen Schild, please visit Tribute Store