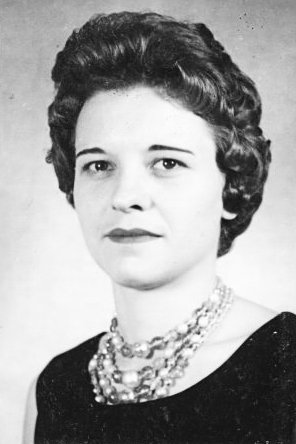 Obituary of Mavis Gould
Mavis I. (Thompson) Gould, age 83 of Yankton, SD passed away on Sunday, November 24, 2019 at Majestic Bluffs Hospice House in Yankton. There are no services planned at this time. The Opsahl-Kostel Funeral Home and Crematory of Yankton is assisting the family.
Mavis was born in Armour, South Dakota on January 22, 1936 to John E. and Helen (Herrmann) Thompson. Mavis married Francis Gould on March 8, 1953. To this union two children, Daniel Lee (1954) and Jo Ann (1961) were born.
From 1953 until 1970 the family lived in Auburn, Nebraska at which time they moved to Chamberlain, South Dakota. Mavis worked at the Community Bailey Hospital for a few years. She eventually opened a sewing/craft store that brought her several years of enjoyment. Following Francis' retirement in 1994 they moved to Yankton, South Dakota where she lived until her death. Mavis enjoyed spending time with her family and working on any number of fiber or needle arts.
Mavis is survived by her daughter, Jo Ann Lambertz; grandchildren: Jessica Lucas, Noah Gould, Adam Gould, Sara Lindholm, Eric Gould, Ariel Ludtke, Christine Lambertz, Hannah Lambertz; many great-grandchildren; sister, Betty Isakson and sisters-in-law, Billie Thompson and Darlene Thompson.
Mavis was preceded in death by her husband, Francis; son, Daniel; her parents, John and Helen; son-in-law, Charles (Chuck) Lambertz; brothers, John Thompson and Ivan Thompson and her sisters, Maxine Knorr and Dorothy Thompson.
To send flowers to the family or plant a tree in memory of Mavis Gould, please visit Tribute Store