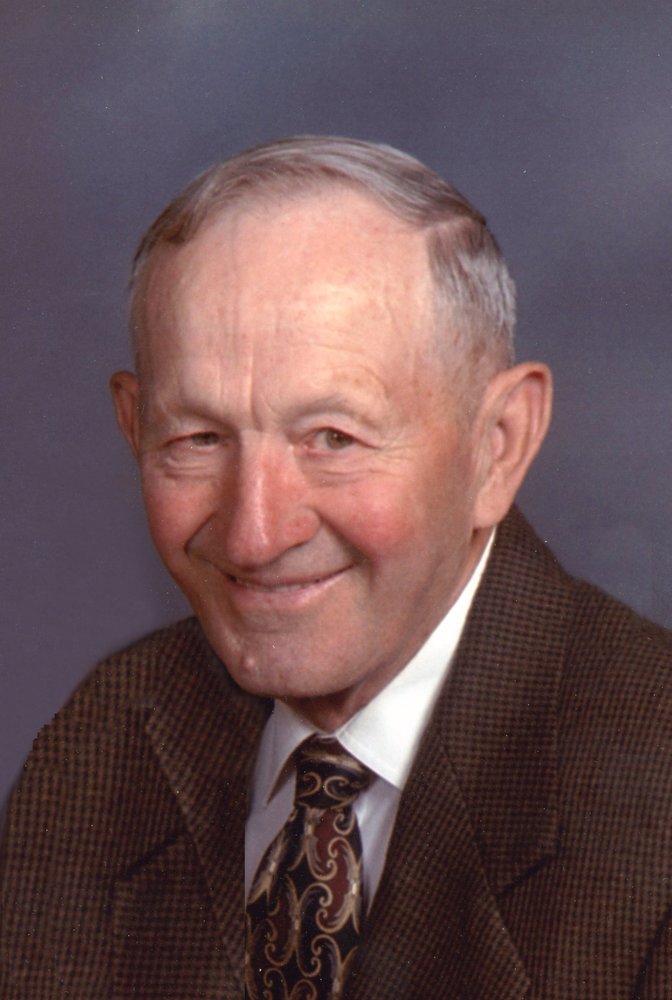 Obituary of Wenceslas J. Cimpl
Wenceslaus J. Cimpl, the son of John and Frances (Pilney) Cimpl was born on September 6, 1927 on the homestead five miles south of Dante, SD. Wes attended Rouse Country School, also south of Dante, SD. In 1940, he went to live with his aunt and uncle, Mr. and Mrs. John Marek in Yankton, SD where he attended Yankton High School. He then served in the U.S. Army from 1950 to 1952, during the Korean Conflict. He was united in marriage to Evelyn Hajek on October 15, 1953 in Tyndall, SD and to this union was born one daughter. Wes spent his 40+ working years at Cimpl Packing Company, and after retiring from there, he worked at Walmart for 8 years. He was an active member of St. Benedict Catholic Church, the Knights of Columbus, and a lifetime member of the VFW.
Thankful for sharing his life are his wife, Evelyn; his daughter, Melissa and her husband, Kevin; her grandchildren, Madison and Mason; his sister, Marie; other relatives and friends.
Wes was preceded in death by his parents, John and Frances; two brothers, John and Charles; and two sisters, Albina and Frances.
To send flowers to the family or plant a tree in memory of Wenceslas Cimpl, please visit Tribute Store