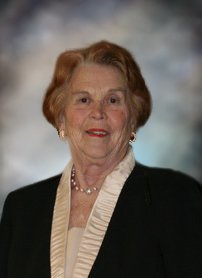 Obituary of Leona Kabeiseman
Leona Mary Kabeiseman was born on May 14, 1935 in Atkinson, NE to John and Mary (Olinger) Wenner. She was raised on the family ranch 7 miles south of Atkinson and attended the District 81 country school. Leona graduated from St. Joseph's High School in the Spring of 1952 and won a small scholarship to attend Mount Mary College in Yankton, SD where she studied to become a radiological technician. She worked as an X-Ray tech first at Sacred Heart Hospital in Yankton and later as a traveling tech for Yankton Radiology. She traveled, often by air, to several area hospitals including Tyndall, Parkston, and Viborg in South Dakota and Lynch, Neligh, and Plainview in Nebraska.
In 1954, Leona was set up on a blind date by her friend and soon to be sister-in-law, Rosie Burgi. This date led to her marrying John Kabeiseman on February 5, 1955. In 1961, Leona and John moved to their beloved farm across the road from Lewis and Clark Lake. Here she was able to enjoy her life-long passion of raising and riding horses and tending to her flower gardens. Leona and John were very active and had a lot of fun.
On October 30, 1966, Leona and John had a son, John, Jr. Leona passed her love for horses onto her son who was able to make a career out of her passion. They had a lot of success and a ton of fun through the years traveling to horse shows across the country. Her favorite show to attend was the AQHA World Championship Show where she got to catch up with her horse friends from all over. In 2012, she fulfilled her dream of attending the Kentucky Derby, where she of course wore a big black and white hat.
Leona was active in Quester's, the Red Hat Society, bowling and playing in a number of bridge clubs. She enjoyed collecting ALL things, including antiques, art and Beanie Babies. As anyone who knew Leona knows, she also loved Zebras and bright lime green things.
She loved her granddaughters, Kenzie and Kenna. Their visits always brought a smile to her face and gave her something to talk about for days.
Leona is survived by her son, John, his wife, Emily (McDowell), their two daughters, Kenzie and Kenna; her brother, John Wenner; sisters-in-law, Rosie Kabeiseman and Elizabeth (Don) McDonald and Phyllis (Francis) Mach;, brother-in-law, Paul Petrillo and a number of nieces and nephews.
Leona was preceded in death by her husband, John; her parents; her brother, Mike Wenner and her sister-in-law, Marilyn Wenner.
To send flowers to the family or plant a tree in memory of Leona Kabeiseman, please visit Tribute Store