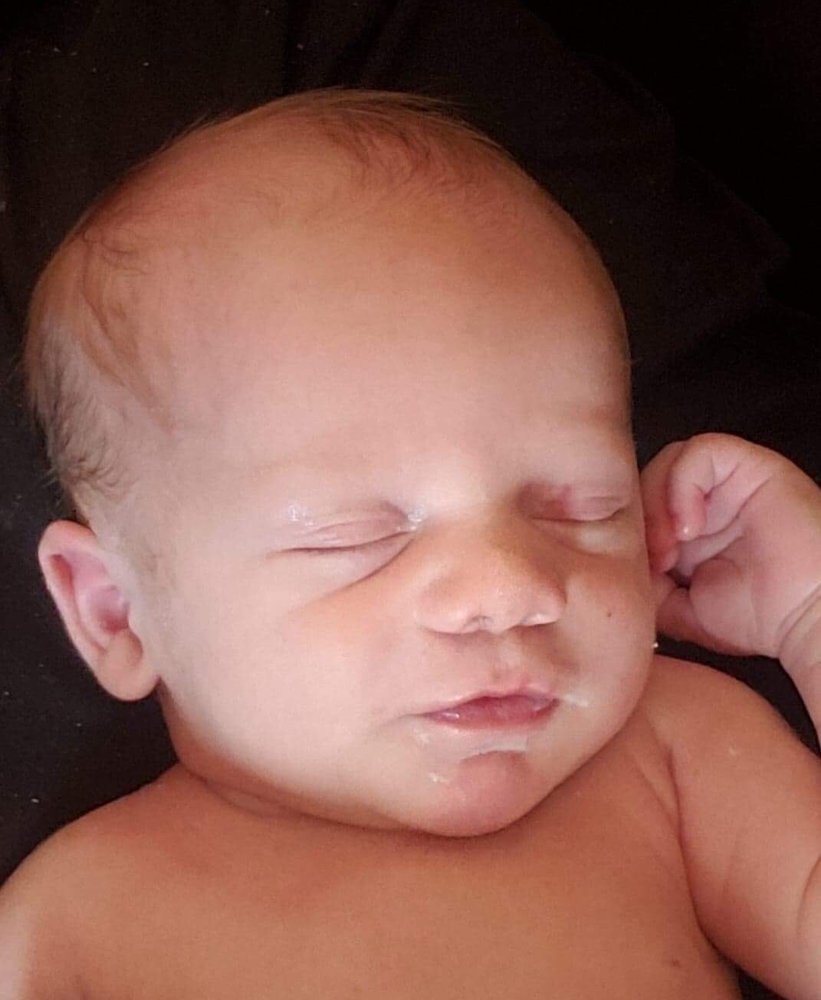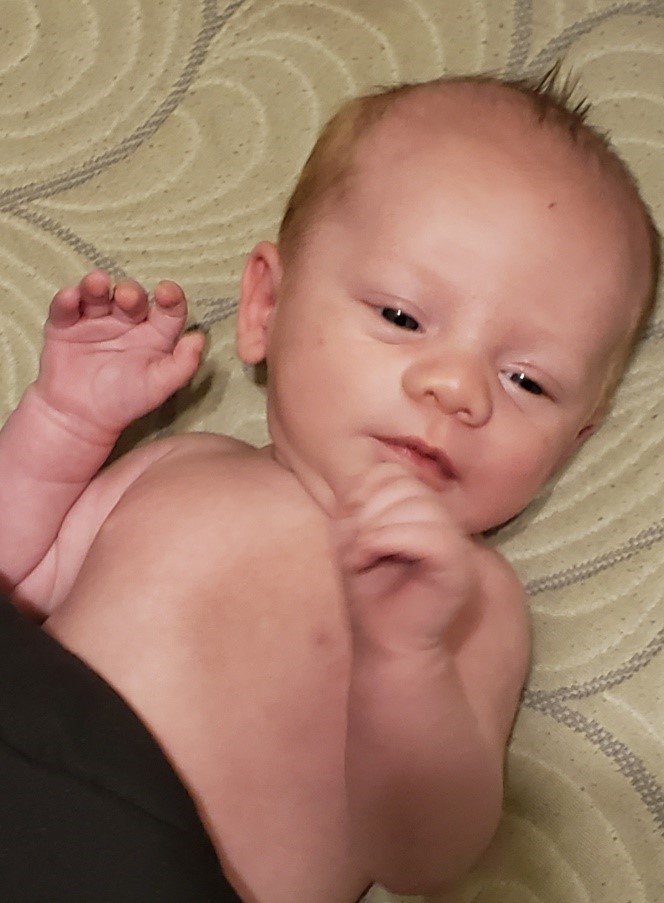 Obituary of Legend S. Zweber
ZWEBER, LEGEND
Legend S. Zweber, 27-day old son of Sam Zweber and Legacy Bolte of Tabor, SD passed away unexpectedly Saturday, April 13, 2019.
Legend came into the world on March 18, 2019 and snuggled right into our hearts. He became an angel on April 13, 2019.
Legend was the best baby. He often giggled in his sleep and made wonderful little baby noises. Legend filled our hearts and lives with so much love.
If he couldn't charm you out of a warm bottle of milk, he made sure to keep his sweet hands by his face to remind you that he was always hungry and always growing. He was so strong and loved to hold his head up and look around at the world; he was such a curious little boy.
Legend was lucky to have a special big brother, Brantley. Brantley loved to give Legend kisses and made sure to be a great helper when Legend needed a bottle or pacifier. He consoled Legend by saying 'It's okay. It's okay. It's okay,' anytime he cried.
Although we grieve lost hopes and dreams, Legend's spirit will continue to live on in our hearts. He will forever be our best friend, our little buddy, our legend, and our sweet baby boy.
Legend is survived by: mother, Legacy (Brett) Bolte of Tabor, SD; father, Samuel Zweber of Yankton, SD. Brother, Brantley Bolte of Tabor, SD. Great Grandmothers, Yvonne 'Bonnie' Neuhalfen of Crofton, NE; Alma Zweber of Yankton, SD. Grandparents, Denice and Lance Anderson of Sioux Falls, SD; Gerard and Suzanne Zweber of Mission Hill, SD. Aunts, Liberty Capozi of Sioux Falls, SD; Megan (Scott) Enfield of Yankton, SD; Natasha (Brian) Olsen of Obert, NE. Uncles, Jordan Schaefer of Menno, SD; London Capozi of Sioux Falls, SD; Marc (Bridget) Zweber of Yankton, SD. Legend leaves behind a host of special great-aunts, great-uncles and cousins. He did not lack for love on this Earth.
Legend was proceeded in death by his great grandparents, Daniel Neuhalfen, Lois and Orville 'Buster' Bruget and Ray Zweber.