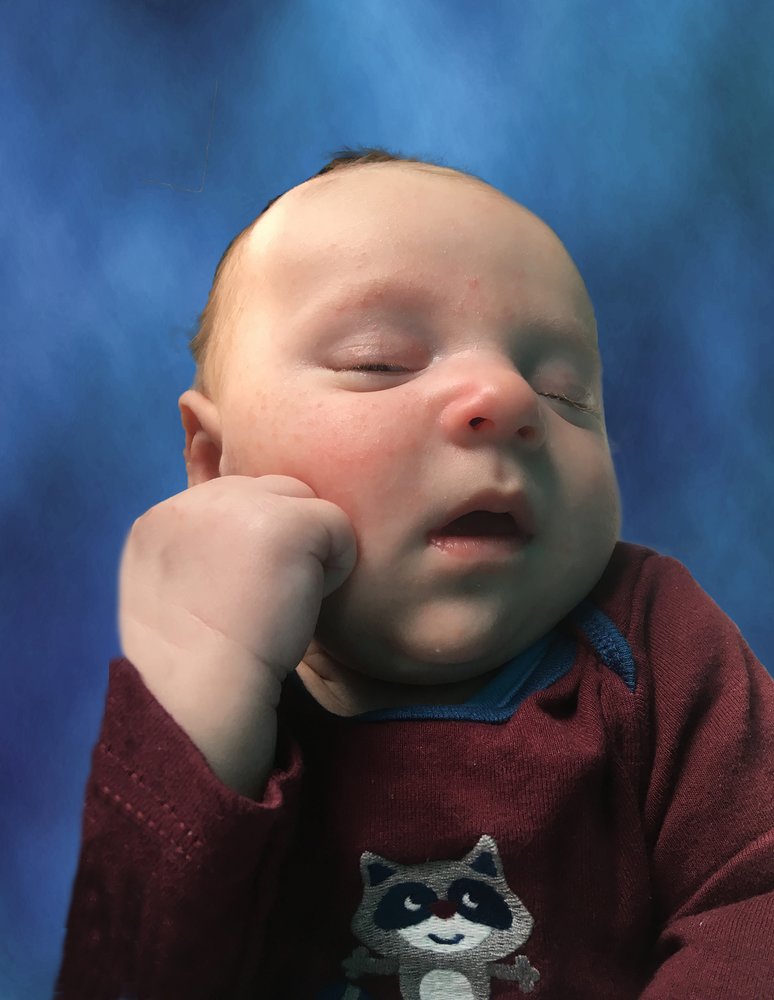 Obituary of Talyon Chase Gurney
Talyon Chase was born on January 20, 2019. He came into this world fast and furious after being at a wrestling tournament all day. He started out rough with a broken clavicle, but was precious none the less. He came home three days later to house full of brothers and sisters that loved him so much. He went on many wrestling adventures and was loved by so many people.
Talyon loved to be held while sleeping but also loved his bouncy chair. The one thing you could count on him hating with a passion was the car seat. He spent his days hanging with Mom during the day and his siblings at night. He would have his right fist by his face most of the time, like he was thinking.
He is survived by his mom Michele and dad Tyler; brothers Patrick, Evan, Alan, and Bridger; sisters Eliza and Isable; his grandparents, Lynne and Doug Gurney and Frank Achen and Gwen Achen; plus many aunts, uncles, and cousins.
He was preceded in death by his brother Chase; great-grandparents Leander and Sylvia Loecker, Edgar Gurney, Elizabeth and Leonard Brodman, and Luella and Alan Achen.
To send flowers to the family or plant a tree in memory of Talyon Gurney, please visit Tribute Store