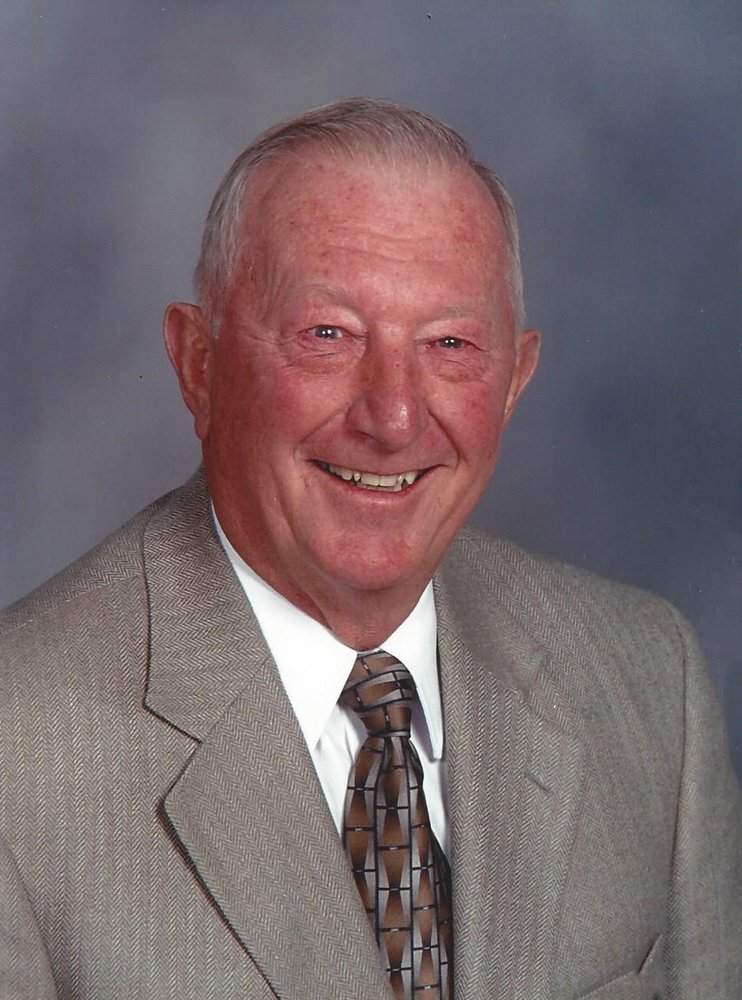 Obituary of Elmer L. Hasker
Elmer was born in Yankton to Ray and Rose (Hladky) Hasker on October 31, 1933. He went to Pike 49 Country School in Utica and graduated in 1951 from Yankton High School. Elmer also attended Saint John's University in Collegeville, Minnesota. He married Shirley Frick on November 3, 1954 and they had six children throughout their happy marriage. His career was with the United States Department of Justice – Immigration and Naturalization from 1958 to 1992.
Elmer grew up in Utica on his family's farm. He enjoyed playing cards with family and friends, dancing and playing baseball as a shortstop in numerous leagues. After working, living, and traveling to a variety of places, Elmer decided that the Yankton area was the site to return to for retirement. He spoke Spanish fluently and used this skill when he met with Hispanic children attending classes at Sacred Heart Church. Elmer was greatly appreciated when maintenance jobs needed attention at the school and when renovating the church after a devasting fire in the 1990's. Along with others, he was instrumental with construction of the new church rectory of which he was very proud. He was a valued member on the building and finance committee and served on the parish council. As a hobby farmer, he planted and tended a large garden. Friends, neighbors, and his community benefited from the produce he so generously shared. He was active with mind, body, and soul. Elmer shared his visions, he shared the work of his hands and he served others to make a difference in the lives of all who knew him- just a few of the many reasons Elmer was so loved and appreciated.
Elmer is survived by his children: Kimberly (Leonard) Almalech of Saratoga, CA, Joe (Janet) Hasker of Huntersville, NC, Lynn (Chuck) Scarbrough of Wesley Chapel, NC and Mary Beth Hasker of Jackson Hole, WY; his grandchildren: Adam (Rachael) Cross, Emma Hasker and Hanna Hasker; his siblings: Harlan Hasker, Vernon (RaeNell) Hasker, Verna Post; numerous nieces and nephews; other relatives and friends.
He was preceded in death by his wife, Shirley Lorraine Frick; his son, Lawrence Raymond Hasker; his daughter, Catherine Rose Hasker; an infant granddaughter, Mary Katherine "Katie" Hasker; his parents, Raymond and Rose Hasker, his sister, Ruth (Hasker) Morris; sister-in-law, Lorraine Hasker and brother-in-law, Bob Post.
To send flowers to the family or plant a tree in memory of Elmer Hasker, please visit Tribute Store