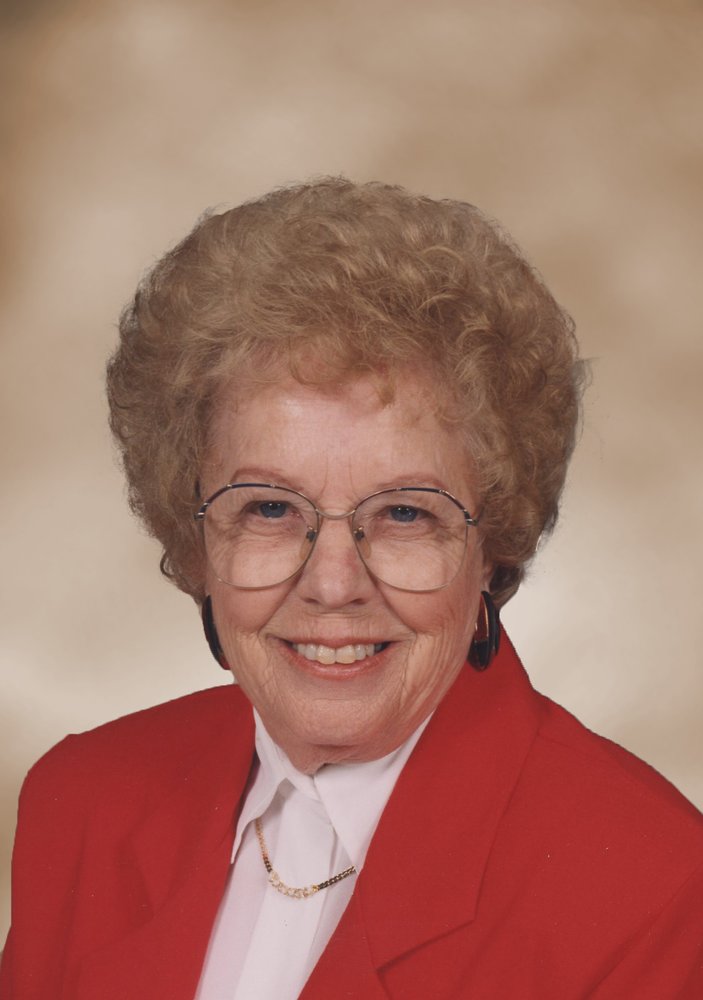 Obituary of Evelyn M. Schaefer
Evelyn was born in Fordyce, Nebraska to Anton and Mary (Rohe) Thoene on October 2, 1923.
She grew up the baby of a family of five brothers and four sisters on her family's farm. After attending Fordyce High School, Evelyn was introduced to her-sweetheart Sylvester Schaefer at the Cedar County Fair by his brother, Ralph. She thought he was very handsome and so they married on April 28, 1942. Evelyn and Sylvester where blessed with their daughter, Shirley in 1945. For 25 Years Evelyn worked at Hogan Shoe Store before retiring in 1987 when they closed the store. She always cringed when people told her "When your feet hurt, you hurt all over". After retirement Evelyn and Syl moved from their farm in Menominee, NE to Yankton. They enjoyed having "coffee" with friends twice a day and being a lunch hang out for their working granddaughters. Evelyn and Sylvester enjoyed watching the Minnesota Twins play baseball and occasional day trips. Evelyn was an avid reader and a fabulous gardener with a very green thumb. She was a beloved wife, mother, grandma, and friend who has left many cherished memories for all.
Evelyn is survived by her daughter, Shirley (Lawrence) Kast; her three granddaughters and their spouses: Susan and Randy Uken of Brandon, South Dakota, Christy Carda and fiancé, Colin Hynes of Yankton, South Dakota, Sharon and John Kraft of Yankton, South Dakota; six great- grandchildren: Cody Uken, Jack and Piper Carda, Ryan and Tyler Kraft and Enjoli (Kyle) Massey; two great-great grandchildren, Easton and Scarlet; sister, Julia Uhing Of Coleridge, NE and sisters-in-law, Fern And Helen Schaefer of Yankton.
Evelyn was preceded in death by her parents; five brothers; three sisters; son-in-law, Lawrence Kast and her beloved husband, Sylvester Schaefer.
To send flowers to the family or plant a tree in memory of Evelyn Schaefer, please visit Tribute Store