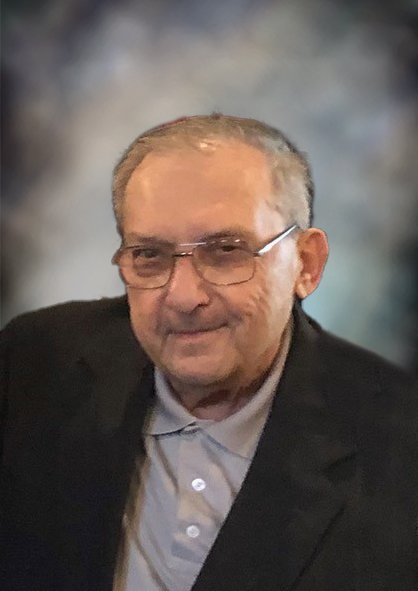 Obituary of John D Knodel, Sr.
John D. Knodel, Sr, age 74 of Menno, SD passed away peacefully Tuesday evening, November 20, 2018 at Sanford's Ava's Hospice House, Sioux Falls, SD.
John David Knodel, the son of Roland and Grace (Hofer) Knodel, was born on August 12, 1944 in Parker, SD. He attended country school near Olivet, SD and graduated from Menno High School in 1962. He was united in marriage to Connie Munkvold on January 3rd, 1976 at Immanuel Lutheran Church in Menno, SD. They lived for one year in Lesterville before moving to their home in Menno. From this union they were blessed with two children, a son John Jr. and a daughter Jamie. Shortly after Connie's passing, John moved to Primrose Assisted Living in Sioux Falls to be closer to his children.
John enlisted in the Air Force in 1963 and was stationed in upstate New York until being discharged in 1967. His role was to help keep track of warehouse supplies and track supply orders. He received many commendations for leadership and hard work. After serving, he spent 10 years as a semi-truck driver traveling all over the country. He then went to work as a bartender in Freeman for 9 years. He and Connie then decided to purchase the Prairie Pumper in Menno. They owned and operated the convenience store for 9 years. After selling the store, John went to work for Rechnagel Construction doing dirt excavation. Working in the caterpillar was something John truly enjoyed for 10 years. After being forced into retirement due to deteriorating eyesight, he would frequently mention how much he missed not being able to work. While retired, John enjoyed watching tv, particularly old westerns, wrestling, and the Weather Channel and enjoyed many meals at Fryin' Pan with family.
Grateful for having shared in John's life are his two children: son, John Jr. (Nicole) of Tea, SD, daughter, Jamie (Eric) of Sioux Falls, SD; 3 grandchildren: Jaden, Haley, and Alexis, all of Tea, SD; 1 brother, Lyle Knodel of Yankton, SD; 3 sisters: Sylvia (Leonard) Werkmeister of Armour, SD, Mary Gross of Sioux City, IA and Shirley Knodel of Avon, SD; many brothers and sisters-in-law, nieces, nephews, and friends.
John was preceded in death by his wife, Connie; his parents; his mother and father-in law; 1 sister, Jeanette Lee, and 3 brothers: Leroy, Dennis, and Kenneth Knodel.
To send flowers to the family or plant a tree in memory of John Knodel, Sr., please visit Tribute Store