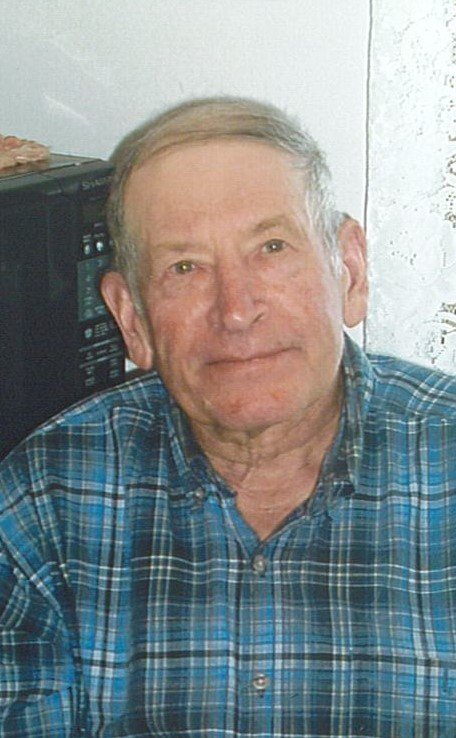 Obituary of Joseph E. Bruna
BRUNA JOSEPH
Joseph 'Joey' Bruna, age 77 of Tyndall, SD passed away early Sunday morning November 11, 2018 at the Menno, Olivet Care Center, Menno, SD following a recent diagnosis of a brain tumor. Pallbearers will be: Orlando Munkvold, Ordell Munkvold, Claudell Munkvold, Kordell Munkvold, Kyle Munkvold, and Cody Munkvold. Honorary Pallbearers will be: Colleen Munkvold, Jesse Munkvold, Stephen Munkvold, Anna Munkvold, Adam Munkvold, James Munkvold, and Jayden Munkvold.
Joey was born in rural Bon Homme County to Joe F. and Anna (Beran) Bruna on February 4, 1941. He went to Wysuph School District #21 through the 8th Grade. He then joined his father on the farm south of Scotland and continued there to farm and raise livestock his entire life. On November 6, 1965, Joey married Kay (Kocer) in Lesterville SD, and they were later divorced.
Joey always enjoyed his daily trips to Tyndall and Tabor for coffee/meals and conversations with friends and neighbors.
Joey is survived by his sister, Helen (Edward) Munkvold of Menno SD; niece and Nephews, Colleen Munkvold (Steve Nielson) of Irene SD, Orlando (JoAnn) Munkvold and their children, Kyle, Cody and Adam, all of Menno SD, Ordell (Paula) Munkvold and their children, Kordell, Jesse, Stephen, and Anna, all of Menno SD, Claudell (Susan) Munkvold and their children, James and Jayden, of Irene SD; aunts, Zdenka "Jenny" Pavlish of Aberdeen, SD and Hattie Vellek of Yankton, SD and many cousins.
Joey is preceded in death by his parents.
To send flowers to the family or plant a tree in memory of Joseph Bruna, please visit Tribute Store
Visitation
10:30 am - 12:00 pm
Wednesday, November 14, 2018
Opsahl-Kostel Memorial Chapel
147 North Lidice
Tabor, South Dakota, United States
6056659679
Graveside service
12:00 pm - 12:30 pm
Wednesday, November 14, 2018
ZCBJ Cemetery
N/A
Tabor , South Dakota, United States