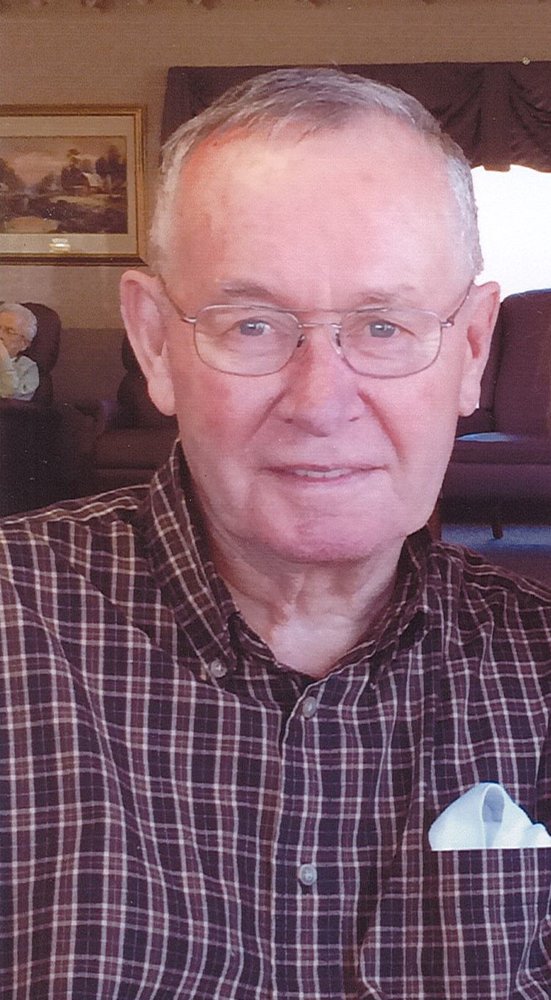 Obituary of George R. Bares
Bares, George
George R. Bares, age 76 of Tabor, SD passed away on Saturday, September 8, 2018 at Good Samaritan Society – Tyndall after a long battle with Parkinson's disease.
George was born August 4, 1942 on a family farm to George Sr. and Rose (Schuch) Bares. George grew up near Tabor on their family farms. He attended several rural grade schools and then graduated from Tabor High School. After high school, George proudly defended his country in the Vietnam War. After returning from Vietnam, he met his devoted wife of 49 years, Mary Ellen Hejl. They were married on July 12, 1969 at Saint Wenceslaus Catholic Parish in Tabor, SD. With this union, they had two wonderful daughters, Vicky Carda and Tricia DeMore. He was loved dearly by his daughters and their families. During his life, George had various jobs in Tabor, but worked at the Tabor Lumber Coop for 27 years until his retirement. George was a lover of the outdoors, whether it be hunting, fishing, gardening, playing softball, baseball, and helping his sons-in-law with odd jobs around their homes. His grandchildren were his pride and joy. They always brought a smile to his face. His Catholic faith was also very important to him until the very end.
George is survived by his wife, Mary Ellen of Tabor, SD; daughters, Vicky (Ken) Carda of Tabor, SD and Tricia (Andrew) DeMore of Sioux Falls, SD; four grandchildren, Allison and Tanner Carda and Sophie and Hudson DeMore; three brothers, Edward Bares of Dell Rapids, SD, Leonard (Marcy) Bares of Dante, SD and Jim (Donna) Bares of Sturgis, SD; and many nieces and nephews.
George was preceded in death by his parents and sisters-in-law, Mary Dee Bares and Gail Bares.