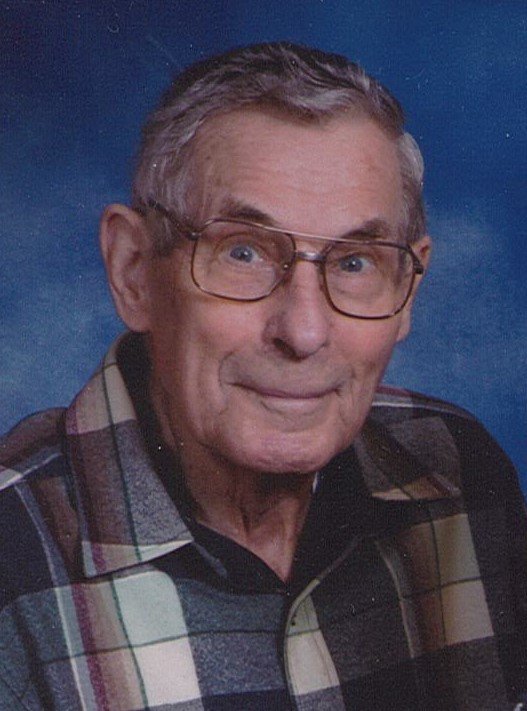 Obituary of Charles Tienken
Charles was born on May 26, 1930 in Gregory, SD to Gerhardt and Clara (DesJarlais) Tienken. He graduated from high school in Butte, NE in 1948. He entered the U.S. Air Force in September 1950 and served in the Korean War. He was honorably discharged as Staff Sergeant in September of 1954. Charles married Illa Mae Wilson on December 9, 1953 in Butte, NE. He worked as a Parts Manager at International Harvester Dealership in Yankton. He then went on to work for Groseth Motors until his retirement in 1995. After his retirement, he worked part time at HyVee. Charles was actively involved in Boy Scouts, Pheasants Forever, American Legion and Habitat for Humanity. He enjoyed woodworking, gardening and pheasant hunting with his dogs.
Charles is survived by his wife, Mae (64 years) of Yankton, SD; children: Peg (Rich) Jackson of Scottsbluff, NE, Jim (Kelly) Tienken of Louisville, CO, Kathy (Brad) Moore of Aberdeen, SD Nancy (Bob) Yada of Aberdeen, SD; son-in-law, Dan Morgan of Freedom, WY; sister, Kathryn Tribby of Sturgis, SD; 14 grandchildren; 6 great-grandchildren and many nieces and nephews.
Charles was preceded in death by his parents; in-laws, Chet and Maxine Wilson, daughter, Pam Morgan; brother-in-law, Charles Tribby and nephew, Doug Tribby.
Memorials may be made to the Yankton Pheasants Forever, P. O. Box 7075, Yankton, SD 57078.
The family wishes to extend their gratitude to the staff at Majestic Bluffs, Chalkstone Unit for their generous and compassionate care.