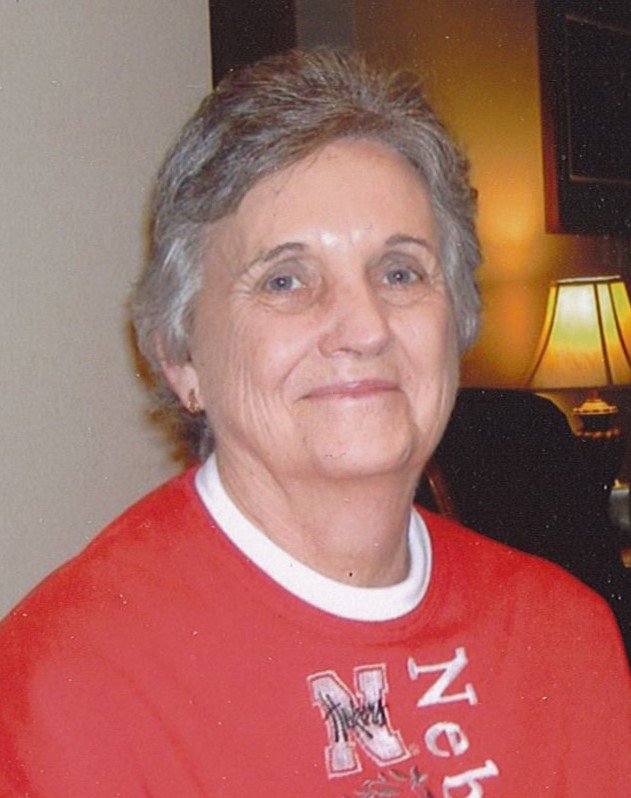 Obituary of Wilma Pearson
Wilma Rita Cords was born March 1, 1936, to William John and Viola (McElfresh) Cords in Wahoo, Nebraska. As a child, Wilma resided with her family in Yutan and Mead, NE before moving to a farm southeast of Ceresco, NE in 1941. She attended the District 35 Pleasant Valley Grade School in Waverly, NE beginning in 1941, and attended her First Communion at the St. Mary's Parish in Davey, NE. Wilma graduated from Ceresco High School and was involved in volleyball, cheerleading, and enjoyed playing in piano recitals. On September 20, 1952, Wilma married Everett Pearson at the St. Mary's Church in Davey, NE and was blessed with 59 years of marriage.
In 1955, Wilma and her husband moved to Lincoln, NE when Wilma's husband, Everett, acquired a job at the Nebraska State Penitentiary. Everett eventually became a Nebraska State Trooper which required the family to move to various duty stations including Columbus, Randolph, Plainview, Crofton, and Norfolk, NE. Wilma supported her husband's career while caring for her family and raising their 3 children. She became involved in various community activities and met many friends in these areas.
In 1968, Wilma began full-time employment for the Crofton Public School as a secretary for the High School Principal. She also taught Sunday School at Crofton's Trinity Lutheran Church. In 1978, the family moved to Norfolk, NE and Wilma began employment with Goodyear enjoying her career retiring in 1991. Soon after her retirement, Everett and Wilma moved to Yankton, SD, where Wilma worked at the First National Bankcard Center as well as H&R Block.
Over the years, Wilma enjoyed fishing and camping. Everett and Wilma also took yearly vacations traveling through the United States on their touring motorcycle, fortunate to visit most states during their travels. They were once members of the Northeast Nebraska Motorcycle Touring Club and the Nebraska Retreads. Wilma was also a passionate and dedicated fan of the Nebraska Cornhuskers football team, always ready to help celebrate their victories and defend them during unfortunate outcomes.
Wilma enjoyed raising her children and spending time with family. Her sky-blue eyes loved watching her purple lilacs, roses, and other flowers grow and flourish. She also enjoyed vegetable gardening, cooking, and birdwatching. Wilma lived her life for others and took great pride in her home and family. She was appreciative of the friends she'd made over the years and enjoyed their visits. Wilma inspired others with her smile, gentle character, kind words, and loving support. She will be greatly missed.
Grateful for having shared in her life include her son Larry (Cheryl) Pearson of Yankton; her daughter Patricia Nohr of Sioux Falls; her daughter Gretchen (Ron) Slate of Yankton; sister Joyce Murphy of Omaha, NE; sister Mary Cline of Lincoln, NE; brother Herb (Jane) Cords of Lincoln, NE; brother Marvin Cords of Redding, CA; sister-in-law Marylu (William) Cords of Lincoln, NE; seven grandchildren and seven great-grandchildren.
Wilma was preceded in death by her husband Everett Pearson, parents William J. and Viola Cords, brother William M. Cords, and infant grandson.
Wilma and her family are grateful for the care she received from the staff and caregivers at the Primrose Retirement Community in Sioux Falls as well as the Majestic Bluffs Sister James Nursing Home in Yankton, SD.
Wilma was a member of the St. John's Lutheran Church in Yankton.