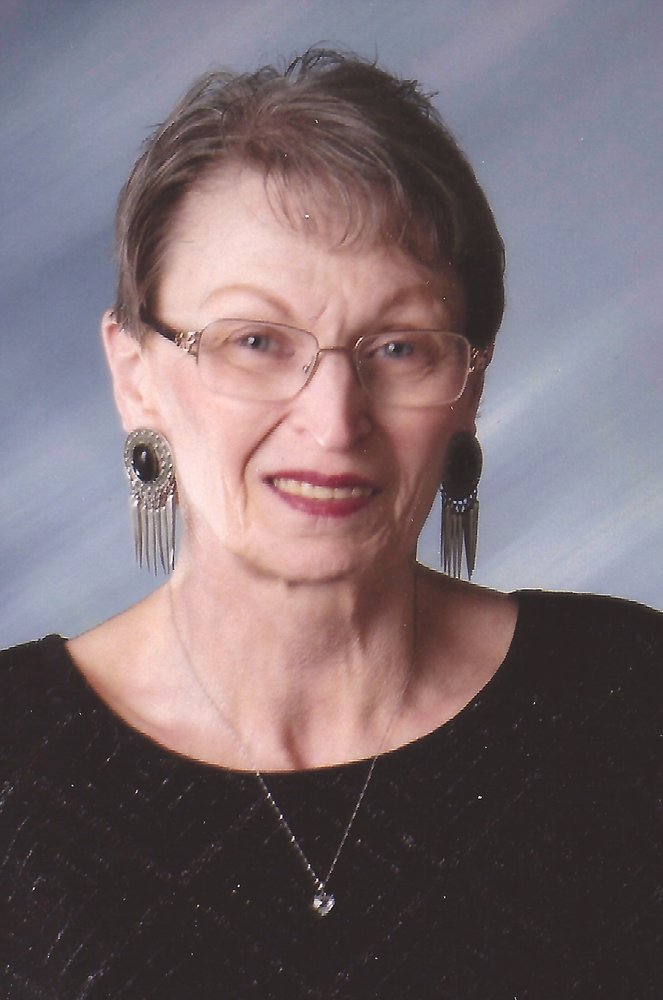 Obituary of Martha June Sundleaf
Martha June was born May 16, 1947 to Andrew J. and Martha June (Tschetter) Hofer. She was baptized and received membership into Bethany Mennonite Church on June 2, 1963. She attended and was active in various church music and youth groups. Martha June attended Freeman Public School for grade and high school, graduating in May 1965. She was active in school plays, Pep Club, chorus and choir music groups. She married Darrell Sundleaf on October 30, 1965 at Bethany Mennonite Church, Freeman, SD, a wonderful and fulfilling marriage, celebrating 52 years. To this marriage six children were born: Darren, Stacey, Layne, Lance, Shane and Wendy. Martha June and Darrell made their home in Tyndall, SD from 1965 to 1970. In 1970 the family moved from Tyndall to Yankton with Darrell's State Highway Department Engineering office moving to Yankton.
Martha June was a homemaker and a stay at home mother, raising her children born between 1966 and 1974. When the children reached school age, she worked part time at several Yankton businesses: Step Ahead Shoe Store, McDonalds and several years at Sunshine Foods Store, only working school months and hours.
Martha June, was known as The Lady with the big purse. That purse travelled to her children, grandchildren, nieces and nephews many activities. At sporting activities, she always was the one with a shoestring, nail clippers, band aid, etc. if need for family or friends. She always had a welcome and open door to her children, grandchildren and all their friends. A hug or something to eat was always there.
M.J. was a T.V. fan of the Animal Planet program and cared for animals and especially her own pets; dogs Miona and Indy and the family cats (some who had come home college educated).
Martha June is survived by her husband, Darrell of Yankton, SD; children: Darren of Yankton, SD, Stacey (Erik) Johnson, sons Andrew and Rowen of Aliso Viejo, CA; Layne (Karyn), sons Soren and Reid of Wilmington, DE; Lance (deceased) daughter Kyra and son Carson of Scotland, SD; Shane (Melissa), son Mason and daughter Morgan of Yankton, SD and Wendy (Sean) Helean of San Jose, NM; sister, Andrea (Gary) Pfeiffer of Freeman, SD; brother, Jerry A. Hofer of Freeman, SD; brother-in-law, Dennis (friend, Mary Loecker) Sundleaf of Yankton, SD; sister-in-law, Marlene Schoen of Sioux Falls, SD and several nieces and nephews.
Martha June was preceded in death by her son, Lance (2016); parents, Andrew J. and Martha June Hofer; infant brother, Donald Hofer; father and mother-in-law, William and Helga (Sorensen) Sundleaf; sister-in-law, Donna Sundleaf and nephew, Geoffrey Pfeiffer (2017).
M.J. always lived her life for love of God and family. A mother, grandmother, friend, sister and aunt, there to give and receive hugs with a smile or a needed tear of sadness or happiness.