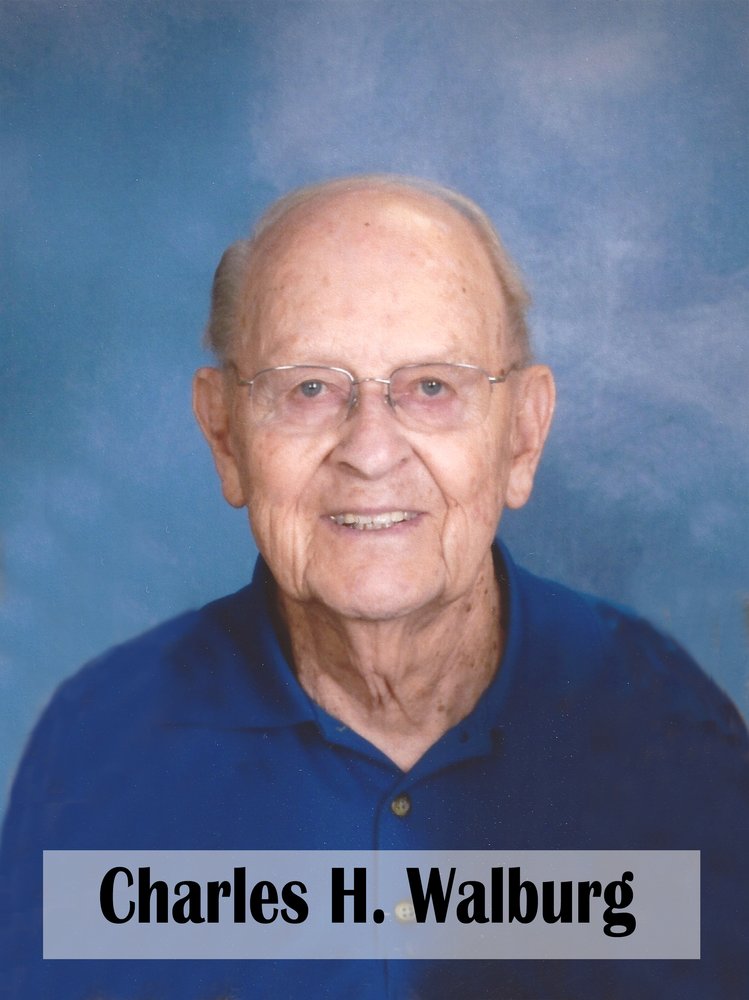 Obituary of Charles H. Walburg
Charles was born June 9, 1926 to Walter H. and Elise (Monich) Walburg in Mankato, MN. He graduated from South High School in Minneapolis in 1944. He received his Bachelor of Science Degree in Fish and Wildlife Management at the University of Minnesota. He married Ruth Augustson on March 18, 1949 in Minneapolis. He was employed with the State of Minnesota for summer employment and later with the Department of Interior Fish and Wildlife Service Federal Government, working on the rivers from Maine to Florida. He worked 12 years in Beaufort, NC, 19 years in Yankton, SD and 5 years in Bowling Green, KT until his retirement in 1982. At that time they moved back to Yankton.
Charles was blessed with two daughters, Jody and Susan who were born in North Carolina. He and Ruth enjoyed traveling to Texas, Hawaii, England, Scotland, Wales as well as wintering in Tarpon Springs, FL for 32 years. He was an avid golfer and was a member of Hillcrest Golf Course until his late 80's. He enjoyed cut throat games of cribbage with his son-in-law, Wayne and was a dedicated Vikings fan.
Charles is survived by his wife, Ruth; daughters, Jody Nedved and Susan (Wayne) Kudera; 3 granddaughters: Katie Uhall, Julie Kafka and Lizz Nedved; 4 great-grandchildren: Adison, Lauren, Oakley and Gavin; 2 sisters, Carol (John) Evert and Peggy Vance and 1 brother, Wally (Mary Jo) Walburg and brother-in-law, Paul (Jeanne) Augustson.
Charles was preceded in death by his parents; brother, Roy and son-in-law, Daniel Nedved.
Memorials can be directed to St. John's Lutheran Church Radio Broadcast, 1009 Jackson Street, Yankton, SD 57078 or Avera Sacred Heart Hospice, 501 Summit, Yankton, SD 57078.