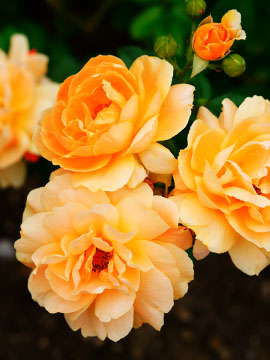 Obituary of Gunborg Elizabeth Graham
Gunborg Elizabeth "Betsy" Graham, the daughter of Gunnar and Christine (Schonstad) Nelson, was born on December 2, 1933 at Aurelia, Iowa. It was there where she received her early education. Her early years were spent in Aurelia and neighboring Cherokee.
She was united in marriage to Neale Towner, Sr. and to this union were born eight children. Most of these years were spent in northwest Iowa, including Sioux City.
Betsy later married Donald A. Graham, and due to the nature of his work, they moved to different locales on a regular basis.
She was a person of many talents and passions. Besides holding a regular job where she enjoyed interacting with other people, she was also very accomplished at home. She loved to cook and bake for her family, and enjoyed the precious time spent with them. Betsy also possessed an avid love for dogs and had her particular favorites over the years.
She passed away on November 2, 2017 at the Sanford Vermillion Care Center, having reached the age of 83 years and 11 months. Betsy was preceded in death by her parents, her husband Donald in 2009, her daughter Claire Christine Towner, and one sister: Alleda Lutzow, and two brothers: Levi and Bud Nelson.
Left to cherish her memory are her children: Rhonda (Phillip) McConnell, Neale (Mary) Towner, JoAnne (Mike) Kyle, John (Terri) Graham, Joe (Barb) Graham, Eric (Shari) Graham, Tony Graham; twenty-seven grandchildren; numerous great-grandchildren; two brothers: Rudy (Norma) Nelson and Carl Wallin; other relatives and friends.