Recommend Shirley's obituary to your friends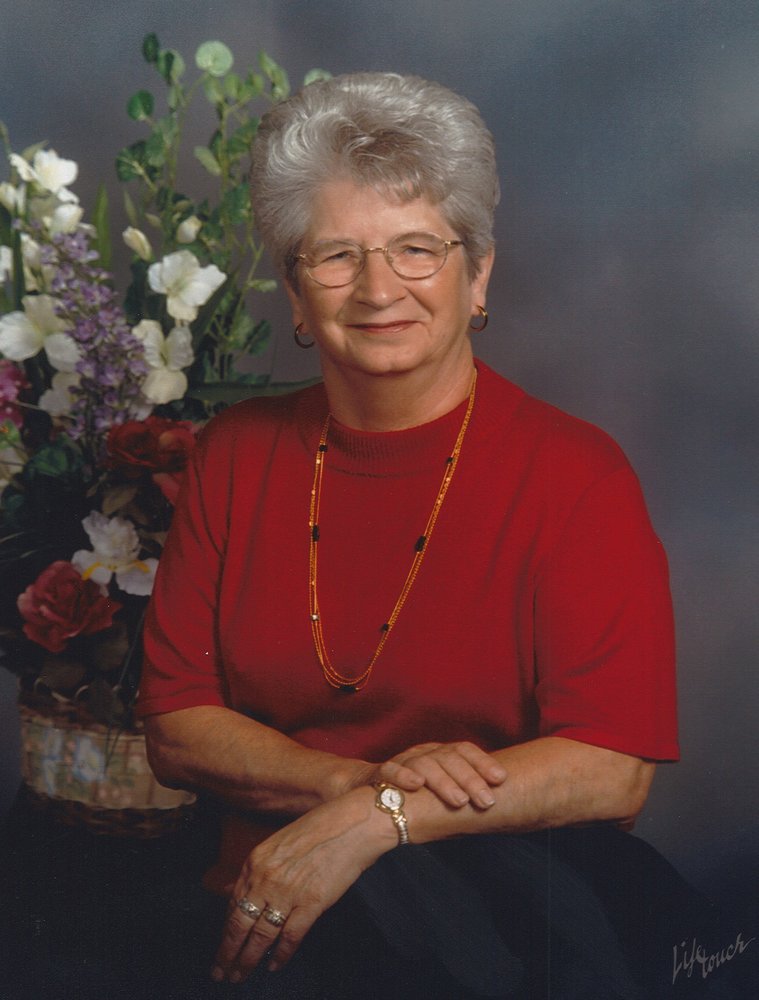 Obituary of Shirley A. Haas
Shirley was born on November 19, 1933 to Lawrence and Dorothy (Liekhus) Brandt in DeGraff, MN. She graduated from Wynot High School in Nebraska in 1952. She married Leonard Haas on August 17, 1953 and to this union, twelve children were born: Larry, Dorothy, Sandy, Donna, Darrell, Marcie, Leonard Jr, Charles, Jeanne, Julie, John, and Michelle. Shirley worked for many years as a nurses aide at Sacred Heart Hospital. She then worked for more than 20 years at Kmart, and after retiring, she worked part-time at Walmart. She also provided daycare for many others' children, including her own grandchildren and great grandchildren. In her spare time, she enjoyed gardening, canning, cooking, and sewing. She loved spending time with her family, travelling with Leonard, and spoiling their many pet dogs. She was a member of Sacred Heart Church, and later joined St. Benedict Church.
Shirley is survived by her 12 children: Larry (Kay) Haas, Dorothy (Randy Melby) Haas, Sandy Logan, Donna (Dean) Schoenfelder, Darrell (Janet) Haas, Marcie Pickett, Leonard Jr (Sharon) Haas, Chuck Haas, Jeanne (Larry Stevens) Rogers, Julie Stevens, John (Teresa Crisman) Haas, and Michelle Haas; 25 grandchildren; 46 great grandchildren, and 2 great great grandchildren.
Shirley was preceded in death by her parents, Lawrence and Dorothy Brandt; husband, Leonard; brother, Gerald Brandt; sisters, Joyce Wiepen and Doris Haas; brothers-in-law, Bruno Wiepen, and Jerry Haas; sons-in-law, Marvin Logan and Bob Pickett, and great grandchildren, Alexis Schoenfelder and Brayden Osborne.
To send flowers to the family or plant a tree in memory of Shirley Haas, please visit Tribute Store