Recommend Alta's obituary to your friends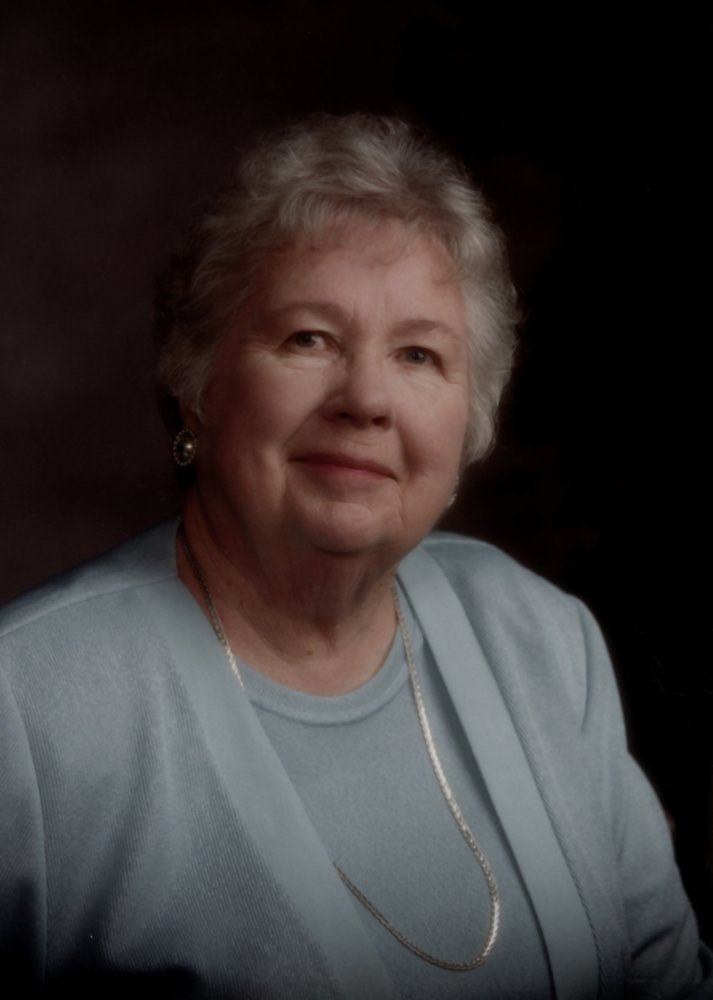 Obituary of Alta Marie Kussman
KUSSMAN ALTA
Alta Marie Kussman, age 92, of Yankton, long time local businesswoman, died on Saturday, July 27, 2019 at Majestic Bluffs Sister James Care Center. Pallbearers are: Jordan Kussman, Chris VandeVenter, Randy Bylander, Duane Lund, Bob Bode and Ken Jones. Honorary pallbearers are: American Legion Auxiliary, Yankton Women's Club, Questers and Bridge Club.
Mrs. Kussman was born on March 1st, 1927 in Yankton, South Dakota to William J. and Elma C. (Melick) Flamming. Her early childhood was spent in Tyndall. In late 1942 the family moved to Yankton where she graduated from high school in 1945 and from Yankton College in 1949. She was united in marriage to James R. (Bob) Kussman at the United Church of Christ Congregational in Yankton on June 19th, 1949. The couple continued to make their home in Yankton, working in the Flamming family motel business which had properties in several states. Following the death of her husband Bob, in 1973, Alta took over full time management of the Skyline Motel and Chateau Restaurant/Lounge. She remained an active business woman in the Yankton community until her retirement in 1985.
Alta was associated with a number of organizations during her lifetime. She worked with both the Girl Scouts and Boy Scouts; past President of the Hillcrest Country Club Auxiliary; past President of the local American Legion Auxiliary; Gift Shop Chairman for many decades at HSC for the Legion Auxiliary; past Chairman of the Yankton Community Library; past Treasurer of the Yankton Federated Women's Club; past member of the Board of Trustees of Yankton College; served on the Community Relations Board who interacts with the Federal Prison Camp. She also served on the editorial Boards of KYNT and the Press and Dakotan. As a member of the United Church of Christ Congregational, she served as President of the Women's Fellowship; member of the Church Women United Board and also a member of the Board of Deacons, Board of Trustees, the Church Council and the Foundation Board. In 1992 she received the Yankton College Alumni Service Award. In 2000 she received an Honorary Doctorate Degree from Yankton College.
Survivors include three children: daughter Cynthia (Ceci) and( Bob) Bode of Lake Preston; sons Jay (Patty) Kussman of Rapid City, and Randy (Linda) Kussman of Yankton; her sister Gloria Lyon of Yankton; four grandchildren, Jordan Kussman of Minneapolis, Jenna Kussman of Sioux Falls, Shannon VandeVenter (Chris) of Bismarck, and Trappor Masson of Spearfish; one great grandchild Carter VandeVenter of Bismarck.
Mrs. Kussman was preceded in death by her parents, her husband Bob, one brother William Loring in infancy and one son-in-law, Robert Masson.
The family requests that any memorials be directed to the United Church of Christ Congregational, 218 West 5th Street, Yankton, SD 57078 or Yankton College, P. O. Box 133, Yankton, SD 57078.
To send flowers to the family or plant a tree in memory of Alta Kussman, please visit Tribute Store
Visitation
9:30 am - 10:30 am
Thursday, August 1, 2019
United Church of Christ (Congregational)
210 West 5th Street
Yankton, South Dakota, United States
Funeral service
10:30 am - 11:15 am
Thursday, August 1, 2019
United Church of Christ (Congregational)
210 West 5th Street
Yankton, South Dakota, United States
Interment
11:15 am - 11:45 am
Thursday, August 1, 2019
Yankton Cemetery
2500 Douglas Street
Yankton, South Dakota, United States