Recommend Elda's obituary to your friends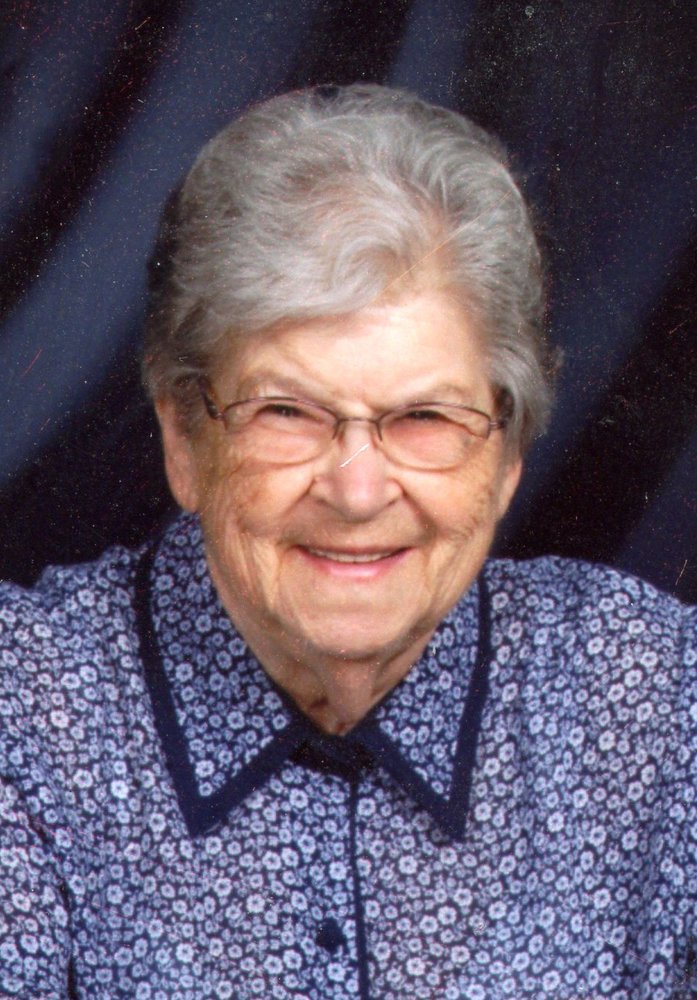 Obituary of Elda Schaeffer
SCHAEFFER ELDA
Elda Schaeffer age 96 of Menno, SD passed away Monday, July 15, 2019 at the Menno-Olivet Care Center, Menno, SD.
Elda was born on October 28, 1922 to Henry and Regina (Schaeffer) Oswald on the family farm southeast of Menno. She attended Oswald School District 56 through the 8th grade. At the age of 13 she began to work for neighbors and relatives doing baking, cooking, cleaning, childcare and herding cows. On March 25, 1941 she married Ervin Schaeffer; together they farmed and raised two sons, Gary and Milo. She enjoyed helping Ervin on the farm with whatever job needed to be done. Elda worked four seasons with Gurney's in Yankton and then worked as a cook at the Menno School for 12 years. She was a member of Peace Christian Reformed Church in Menno. Elda enjoyed baking, cooking and gardening to provide for her family. She had a passion for playing the piano, which she played by ear, never having had lessons. She especially enjoyed her grandchildren and great-grandchildren, having them at her home as often as she could.
Those left to honor Elda's memory are her sons, Gary (Carol ) Schaeffer of Jefferson, SD, Milo (Deb) Schaeffer of Menno, SD; grandchildren: Tonia (Jeff) Monahan, Trista (Layne) Delperdang, Sandra Schaeffer and Paul Schaeffer; three great-grandchildren: Rayce and Dalton Monahan, Caprice Delperdang; three sisters: Hulda Auch, Adella Auch and Leona Streyle.
Elda was preceded in death by her parents; husband, Ervin; brothers, Edmund and Elmer (Lora) Oswald; sisters: Edna (Albert) Oswald, Ardena Oswald, Viola (Ralph) Tipple, Martha (Art) Mettler, Elnora (Gust) Schultz and brothers-in-law: Richard Auch, Walter Auch and Elmer Streyle.
In lieu of flowers, the family request that memorials be sent to the Menno/Olivet Care Center, 402 South Pine Street, Menno, SD 57045
To send flowers to the family or plant a tree in memory of Elda Schaeffer, please visit Tribute Store