Recommend Daniel's obituary to your friends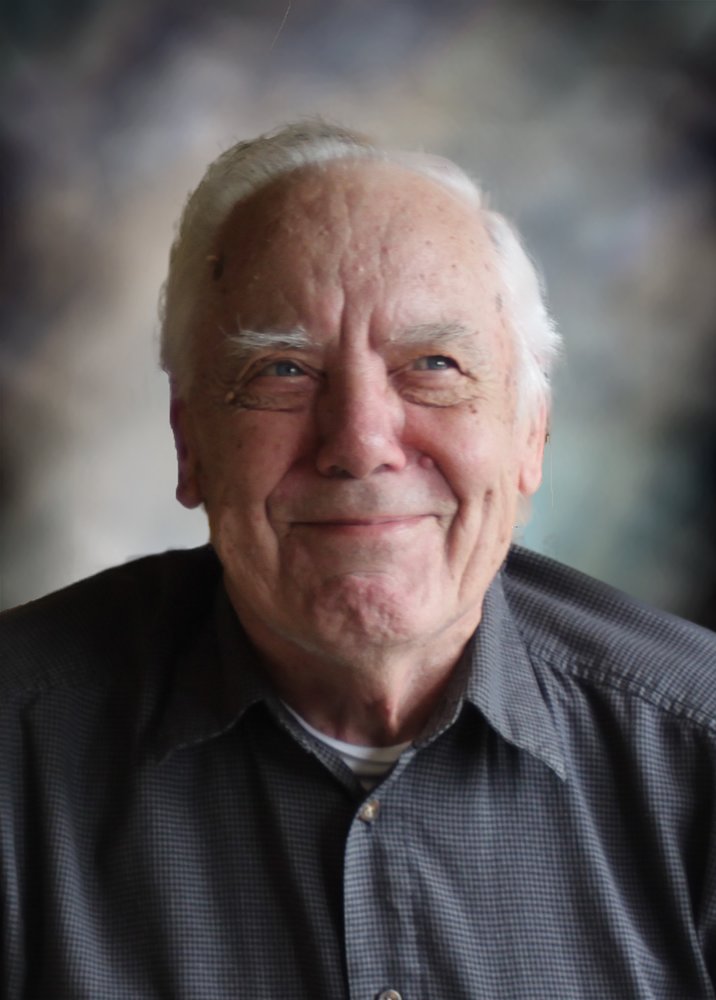 Obituary of Daniel Peter Steiner
Dan was born on October 4, 1928 to Frank and Katherine (Vogel) Steiner of Eden, SD. He grew up on the family farm where he worked with his seven brothers and three sisters. He attended country school in Eden and from an early age demonstrated an affinity for animals and a natural curiosity.
In looking for first employment, he went to Omaha, NE and found work at the Cudahy packing house. His work was interrupted by the draft. Dan was proud to serve his country in Korea from March of 1951 – 1953. He was a gunner on a Quad 50 and had many instances of close shelling during his tour of duty. He appreciated the respect Korean Vets received in receipt of the Certificate of Ambassador for Peace Medal awarded by Governor Thune in Pierre. He displayed that medal every day since he received it. After his honorable discharge, he returned to farming for two years before using his GI Bill educational support to enroll in the Toledo School of Meat Cutting. At graduation, he returned to SD looking for employment and took a job running the meat case for the grocery store in Wall, SD. He was offered a job "to work for one week" and ended up staying for two years.
Again, Dan returned to Omaha and was hired by Hinky Dinky, an Omaha based grocery chain, where he enjoyed a long career that spanned stores in Council Bluffs, Omaha and Blair, NE. It was here that he met Rose Mary Schweiger. The two wed and started their family that would ultimately include seven children, 14 grandchildren and one great grandchild.
Dan's success in the meat business was evident when he was asked to open the largest store in the Hinky Dinky chain on Saddle Creek in Omaha. Dan's appointment as Meat Market Manager for this store was announced in the Omaha World Herald and he held the position as top grossing manager for Hinky Dinky until moving to Yankton, SD in 1975 and opening Steiner's Locker. Dan's attention to details, honesty, focus on customer service and willingness to continually expand his craft ensured the success of the Locker, a business he ultimately sold to his son Joe.
Dan was an active participator in the Knights of Columbus while in Omaha, was a lifetime member of the VFW and a loyal Minnesota Twins fan. He instilled his love for animals, nature and farming in all members of his family but most especially his grandchildren. He was blessed with meeting his first great grandchild this year. His was a John Deere farm and he enjoyed giving produce to friends and family every season. He had a signature harmonica tune the family asked him to play often, could dance a graceful waltz and polka – this is how he met Rose Mary, possessed a mischievous sense of humor, was a loyal friend and demonstrated grace in simplicity throughout his life.
Dan is survived by his children and spouses: Sandra Steiner of Denver, CO, Michael Steiner and John Burge of Palm Springs, CA, Joe Steiner and Kim (Wuestewald) of Yankton, SD, Tim Steiner and Sheila (Jansen) of Mission Hill, SD, Brian Steiner and Sarah (Wright) of Waverly, IA, Theresa (Steiner) and Mark Burbach of Yankton, SD, and Julie (Steiner) and Eric Abele of Aurora, CO, grandchildren and spouses: Curtiss (Samantha Halverson) Steiner, Caleb Steiner, Cody Steiner, Nichole Steiner (Josh Skovly), Meggie Steiner, Stephanie Steiner, Amanda Steiner, Kristen Steiner, Christopher Kreitzinger, Matthew Kreitzinger, Jacob Kreitzinger, Riley Abele, Ethan Abele and Owen Abele, and great grandchild Cooper Skovly and siblings: DuWayne, Florenz, Fred, Alvin and Elmer.
Dan was preceded in death by his wife Rose Mary, parents Katherine and Frank and siblings LaVerne, Norbert, Coletta, Lorraine and Ruth.
The family would like memorials to be sent to St. Benedict Church or School, 1500 St. Benedict Drive, Yankton, SD 57078 and Meals on Wheels at The Center, 900 Whiting Drive, Yankton, SD 57078.
To send flowers to the family of Daniel Steiner, please visit Tribute Store