Recommend Janeane's obituary to your friends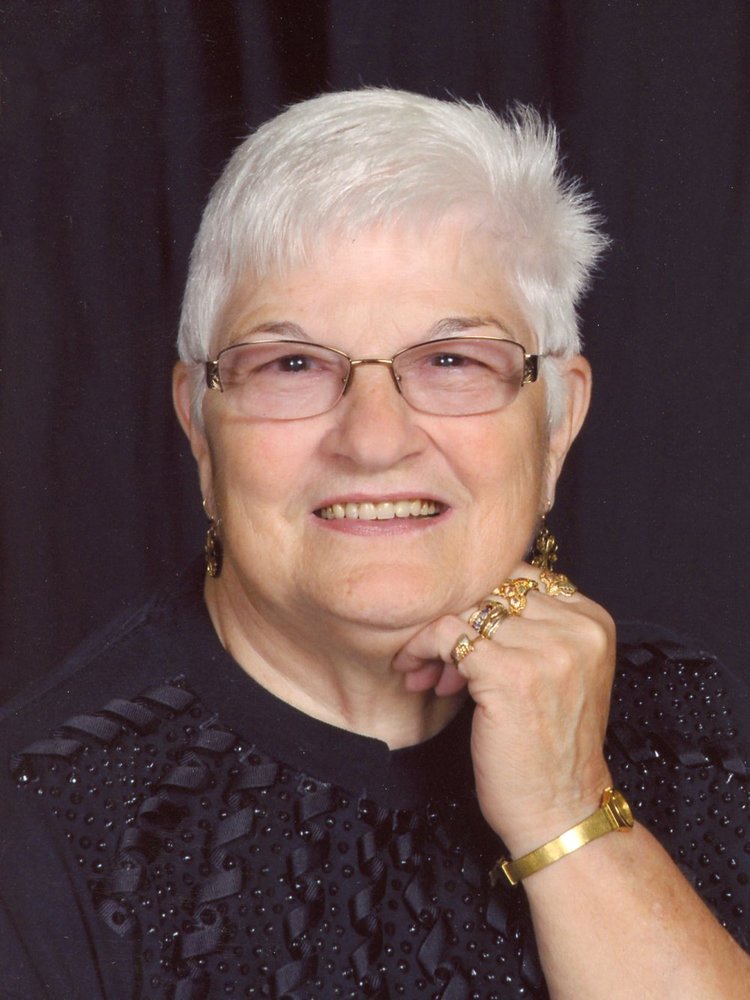 Obituary of Janeane M. Steinberg
Janeane was born on the family farm in St. Helena NE on September 28, 1935, (Mom would always say "the same year as Elvis Presley"), to Henry T. and Agnes C. (Betz) Schmidt.
She attended grade school at St. Mary's in St. Helena, and the 9th and 10th grades at St. Helena Public High School. Those were the highest grades offered at the time.
Prior to her 16th birthday, she moved to Yankton to begin her lifelong career as a nurse aide at Sacred Heart Hospital, where she remained until her retirement in September of 2000. Her favorite place to work was in the nursery, caring for the newborn babies.
On October 5, 1954 she married John Paul (Jack) Steinberg, in St. Helena, NE. They were blessed with seven children: Michael, Sheila, Sherill, Suzette, Sharon, Marty, and Sandra.
Janeane enjoyed getting together with her family, going to the grandchildren's activities, playing bingo with Jack, her Mom and brothers, bowling, spending time with her faithful companion Sparky, and tending to her yard. She was an avid Elvis, Johnny Cash, and Minnesota Twins fan. She was a longtime member of Sacred Heart Church.
Janeane is survived by her seven children: Michael (Barb) Steinberg, Sheila Steinberg, Sherill (Dean) Vennard, Suzette (Robert) Le Febvere, Sharon (Leonard) Haas, Marty (April) Steinberg and Sandra (Gregg) Cahoy, all of Yankton, SD; 15 grandchildren; 36 great grandchildren and sister-in-law, Analyn Schmidt.
Janeane was preceded in death by her husband, John (Jack) Steinberg; parents, Henry T. and Agnes Schmidt; her brothers, Melvin, Kenneth, Laverl (Babe) and Leroy; sisters, Mary Schmidt and Kleone Schulte; grandchild, Kaisee Vennard; great grandson, Leroy Le Febvere; parents in-law, Jake and Vera Steinberg; brother-in-law, Harry Schulte and sister-in-law, Shirley Schmidt, and her beloved dog, Bear.
To send flowers to the family of Janeane Steinberg, please visit Tribute Store