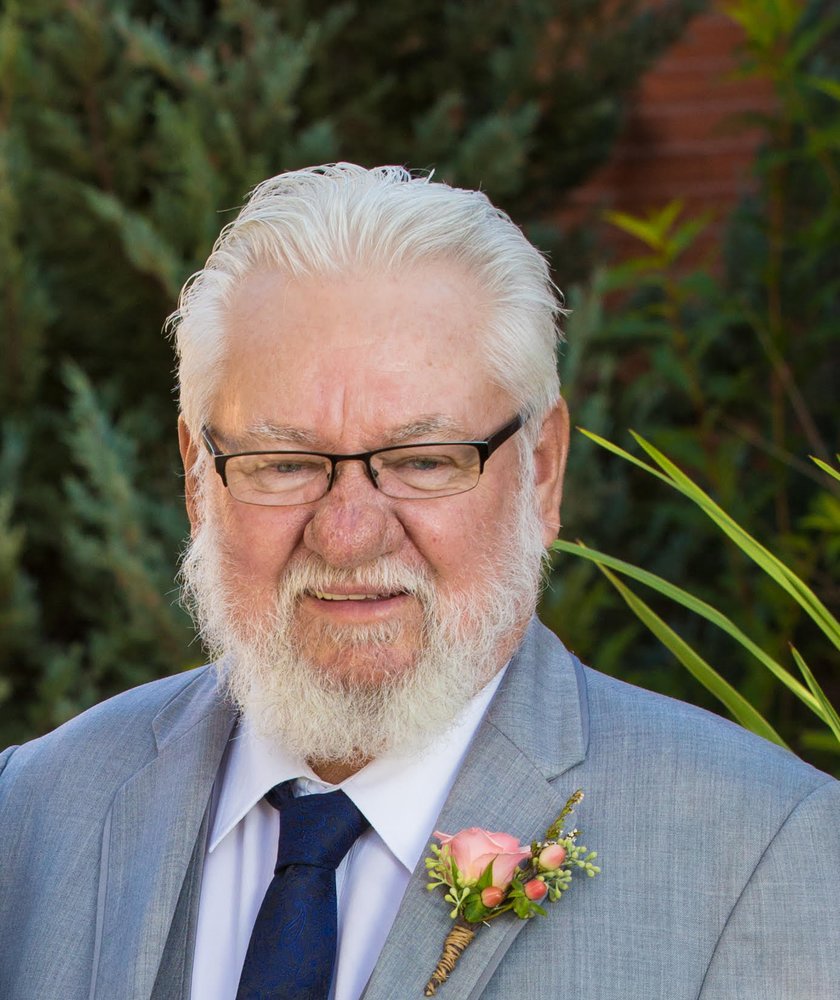 Obituary of James Schuch
Please share a memory of James to include in a keepsake book for family and friends.
James "Jim" Schuch, age 78 of rural Tyndall, SD passed away on Sunday, August 8, 2021 at his home surrounded by his family. A funeral mass will be 10:00 a.m. Saturday, August 14, 2021 at St. Wenceslaus Catholic Church in Tabor, SD with the Rev. Fr. Joseph Forcelle as Celebrant. Cremation will follow with burial of cremated remains at a future date. Visitation will be 5 to 7:00 p.m. on Friday, August 13 at the church with a 7 p.m. vigil service and holy rosary. There will also be visitation for one hour prior to service time on Saturday. Military Honors will be accorded by Kortan-Hatwan American Legion Post 183 and SDARNG Honor Guard. Live streaming of Jim's services will be at: https://www.facebook.com/opsahlkostel/live. Online condolences may be made at: www.opsahl-kostelfuneralhome.com. Arrangements are under the direction of Opsahl-Kostel Memorial Chapel of Tabor.
James Joseph Schuch, the son of John and Lillian (Soukup) Schuch, was born on July 8th, 1943 at Grandma Bouska's in Tabor, South Dakota. He was raised on a farm Northeast of Tyndall, SD and was baptized and confirmed at St. Wenceslaus Catholic Church in Tabor, where he remained a member until his death. He attended Tabor grade school and graduated from Tyndall High School in 1961. He farmed with his father and brothers until he was drafted into the Army in 1966, during the Vietnam War. He was a tank mechanic while stationed in Germany. Upon honorable discharge in 1967, he went back to working on the family farm.
On March 3rd 1984, he married Mary (Bruegman) Doering in Bloomfield, Nebraska. James welcomed Jesse Doering as a son, while Mary and James had children Christopher and Michelle. He enjoyed working the land and raising various animals over the years until he semi-retired in 2005, but continued to farm land with family friends-George and Jon Sedlacek and raise cattle at home with Christopher. Jim and Mary enjoyed camping and gardening together and the occasional trip to the casino. Jim loved deer hunting, bowling, and spending time with his family. He enjoyed traveling to Arizona in the winter to visit Michelle and Ohio to see Jesse and his family. He served on the Tabor Parish Council, Knights of Columbus, and Tabor Coop for a number of years. He has been a member of the Kortan-Hatwan American Legion Post 183 for 55 years. Jim will forever be remembered for his faith, kindness, big smile, and being known as "Santa Jim."
He is survived by his wife, Mary of Tyndall, SD; sons Jesse (Heather) Doering of Columbus, OH and Christopher (Kristin) Schuch of Tabor, SD; daughter Michelle Schuch of Chandler, AZ; grandsons Jaden and Gracen Doering; brothers Stan (Rita) Schuch and John Schuch, brother-in-law William Magera and many nieces and nephews.
He is preceded in death by parents, John and Lillian Schuch; sister Irene Magera; brother Stephen Schuch.
To send flowers to the family or plant a tree in memory of James Schuch, please visit Tribute Store