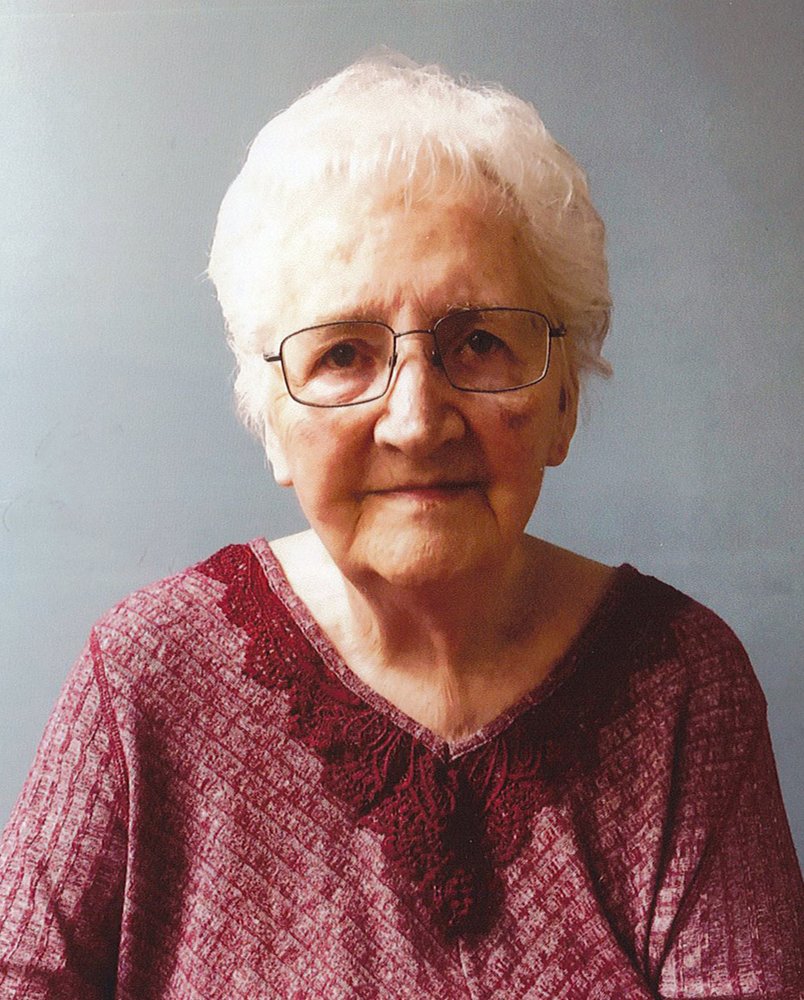 Obituary of Morna I. Anderson
ANDERSON MORNA I.
Morna I. Anderson, age 80 of Menno, SD passed away Sunday, October 11, 2020 at the Menno-Olivet Care Center, Menno, SD. Funeral services will be 10:30 AM, Friday, October 16, 2020 at Grace Lutheran Church, Menno, SD with Rev. Theresa Jacobson officiating. Burial will be in the Menno Cemetery, Menno, SD. Walk through visitations will be 5 to 7 PM, Thursday, October 15, 2020 at the Aisenbrey-Opsahl-Kostel Memorial Chapel, Menno, SD and then one hour prior to the service at the church. Live streaming of her service may be viewed at: https://www.facebook.com/opsahlkostel/live. Those planning on attending are required to wear a mask and practice social distancing practices. On line condolences may be sent: www.opsahl-kostelfuneralhome.com.
Morna Illene Anderson was born January 31, 1940 at Sacred Heart Hospital in Yankton, SD to Hoyer (Slim) and Hanna Berge Anderson. She was baptized at Trinity Lutheran Church in Yankton, and confirmed at Grace Lutheran Church in Menno. She lived with her parents at Morning Star on Highway 81 for a year before moving to Menno in March of 1941. She attended 12 years of school in Menno, graduating as salutatorian of her class. She then went to Augustana College as did her mother and grandmother before her. She majored in medical technology and graduated in 1962, working as supervisor in the Chemistry Areas of the lab. The hospitals that Morna worked in throughout her career were in Sioux Falls, SD, California, Connecticut, Saudi Arabia, and Germany. After one year of internship in California, she went to Tuebingen, Germany by ship. She studied the German language at Augustana, but that wasn't enough in the beginning to keep her up to speed. She worked for over a year not speaking a word of English. Morna returned to Menno briefly before moving to Bridgeport, CT to work in the hospital lab at Bridgeport Hospital where she was employed for 12 years. She graduated from the University of Bridgeport, CT in 1974 with a MS degree. From Connecticut, she went to Saudi Arabia and worked at the King Faisal Specialist Hospital and Research Centre in Riyadh for over 10 years. She then returned to Heidelberg, Germany working at the U.S. Army hospital for 14 years. Morna enjoyed the young people of the military and took them on walks called Volksmarches every weekend. She retired from the US Army Hospital in the summer of 2000 and returned to Menno. Morna was bitten by the travel bug at a young age; she always wanted to go and see it for herself. She traveled to at least 70 countries around the globe (Germany, Africa, Saudi Arabia, Iran, Egypt, Australia to name a few) on her time off. During this time, she enjoyed activities such as skydiving, scuba diving, and snorkeling. She had referred to her work and life as a 40 year vacation. She had said "I'm glad I traveled; I loved every minute of it."
In retirement, Morna enjoyed reading, movies, watching CNN, traveling, walking, and shopping. She volunteered in various roles in the community; the Menno-Olivet Care Center and Day Care, Menno Museum, Menno Pioneer Power Show and driving people to doctor appointments. She belonged to and was active at Grace Lutheran Church, the American Legion Auxiliary, Menno Community Club and Menno Development Corporation. Morna enjoyed her many close friends from around the world and Menno. She especially enjoyed traveling with them and trying out restaurants from around the globe. They had many exciting adventures together.
In 2009, Morna wrote her last Christmas letter, saying, "Retirement has gotten the best of me in the last couple of years. I was so enjoying it. I was diagnosed with Alzheimers Disease and I know in the future this is not going to be a lot of fun. I want to thank you very much for being one of my friends and/or relatives and making my life so much more "WONDERFUL" (my favorite word)." In 2012 she moved to Majestic Bluffs Assisted Living in Yankton and six years later (November of 2018) she moved to the Menno-Olivet Care Center.
Morna is survived by one brother, Bruce (Cheryl) of Menno, SD; two nephews, Tim of Platte, SD and Cade of Omaha, NE; great-niece, Madelyn and great-nephew, Peyton.
Morna was preceded in death by her parents, Hoyer and Hanna.
Memorials may be sent to Grace Lutheran Church, 511 South Pine Street, Menno, SD 57045 or Menno-Olivet Care Center, 402 South Pine Street, Menno, SD 57045.
To send flowers to the family or plant a tree in memory of Morna Anderson, please visit Tribute Store
Visitation
5:00 pm - 7:00 pm
Thursday, October 15, 2020
Aisenbrey-Opsahl-Kostel Memorial Chapel
113 Park Street
Menno, South Dakota, United States
605-387-5144
Walk through only - also for one hour prior to service time at the church on Friday.
Funeral Service
10:30 am - 11:15 am
Friday, October 16, 2020
Grace Lutheran Church
511 South Pine
Menno, South Dakota, United States
605-387-5241
At Rest
11:15 am - 12:00 pm
Friday, October 16, 2020
Menno Cemetery
South Park Street
Menno, South Dakota, United States
605-387-5404