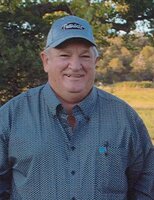 Steven A. "Pee Wee" Kotalik
Kotalik, Steven
Steven A. 'Pee Wee' Kotalik, age 63 of Yankton, SD passed away on Tuesday, September 20, 2022 at Avera McKennan Hospital in Sioux Falls, SD. Mass of Christian Burial will be at 10:30 a.m. on Saturday, September 24, 2022 at St. Benedict Catholic Church in Yankton, SD with the Rev. Fr. Nick Haiar as Celebrant. Burial will follow in the Yankton City Cemetery. Visitation will be from 5 to 7:00 p.m. on Friday, September 23 at Opsahl-Kostel Funeral Home and Crematory, with a 6:45 p.m. Holy Rosary and a 7 p.m. Vigil Service. There will also be visitation for one hour prior to service time at the church on Saturday. Online condolences may be made at: www.opsahl-kostelfuneralhome.com. Arrangements are under the direction of the Opsahl-Kostel Funeral Home and Crematory of Yankton. Live streaming of Pee Wee's service can be found at: https://my.gather.app/remember/steven-pee-wee-kotalik.
Steven A. (PeeWee) Kotalik, son of Erwin and Grace Kotalik was born on January 2, 1959 in Yankton, South Dakota. He was raised on a farm near Utica, South Dakota.
Steven worked on the family farm alongside his brothers and sisters until he built his own home on part of the family property. While growing up Steven enjoyed playing baseball for the Lesterville Broncs in Lesterville, South Dakota and enjoyed spending time with friends and family.
Steven married Sharon Vyborny on October 2, 1982 and they were blessed with 2 children, Steven J. and Stacy. During their years together they farmed and raised livestock. Between farming and raising livestock Steven had a passion for over the road truck driving and started hauling and selling his own hay. In his most recent years, he worked for Marquardt Farms as farm manager and currently hauling Bees for Kotalik Transportation, which is owned by his nephew Joe Kotalik.
While in his free time Steven enjoyed spending time with his family along with all the friends he had made throughout his years. Steven enjoyed hunting, playing pool at the Utica Bar, and traveling. He especially loved when his grandsons Reece and Peyton were with him. Steven was a loving husband, father and grandfather who always made sure his family was well taken care of. Steven had a big heart and would do anything for anyone if needed, but he especially loved coming home from being on the road to be with his wife, Sharon.
Left to cherish his memory is his wife, Sharon, son Steven J. daughter Stacy and his grandsons Reece and Peyton, along with brothers James (Marilyn) Kotalik of Aurora Colorado, Cheryl (Fred) Leetch of Pierre, South Dakota, Nancy Kotalik, of Des Moines, Iowa, Susan (John) Goeken, of Utica, South Dakota, Dale Kotalik of Utica, South Dakota, Pat (Kris) of Utica, South Dakota and Tim (Laura) Kotalik of Yankton, South Dakota, many nieces and nephews along with other family members and friends.
He was proceeded in death by his parents, Erwin and Grace Kotalik, brother Paul Kotalik and father-in-law Joseph F. Vyborny.