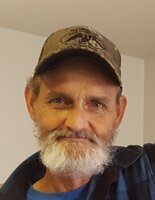 Randy Jensen
Jensen, Randy
Randy Jensen, age 67 of rural Mission Hill, SD passed away unexpectedly on Wednesday, September 7, 2022 at his home. There are no services planned. Online condolences may be made at: www.opsahl-kostelfuneralhome.com. The Opsahl-Kostel Funeral Home and Crematory of Yankton, SD is assisting the Jensen family.
Randy Eugene Jensen, the son of Robert and Betty (Roach) Jensen, was born August 7th, 1955 in Wagner, SD. His early years were spent in Utah but his family moved back to South Dakota where he would then stay the remainder of his years. He was a laborer, entrepreneur, and business owner throughout his life being mostly involved in the family businesses of Jensen's Steel and Pipe and Jensen's Scrap Metal in Yankton, SD. Randy went on to open Parkston Scrap and Recycling in 1990 and moved back to Yankton, SD with his family in 1999 to join the family business of Jensen's Scrap Metal once again. Randy continued this line of work until his retirement.
Randy enjoyed fixing things, working on vehicles and equipment, and spending time with his family. His greatest joy was time spent in the Black Hills of South Dakota where the Jensen family had property and spent many a years four-wheeling, motorcycling, and enjoying the sound of the wind through the pine trees.
Left to cherish his memory are his spouse, Bonnie (Lammers) Jensen of Mission Hill, South Dakota; two sons, Steve Jensen of Mission Hill, South Dakota, and Joe Jensen of Loveland, Colorado; one daughter, Erica (Jensen) Williams of Sioux Falls, South Dakota; one daughter-in law, Tina Star, of Mission Hill, South Dakota; one son-in-law, Jon Williams, of Sioux Falls, South Dakota; one brother, Steve Jensen of San Diego, California; and two sisters, Jean (Jensen) Gednalske, of Harrisburg, South Dakota; Karen (Jensen) Thorson, of Mission Hill, South Dakota; and many other family and friends.
He was preceded in death by his parents Robert Jensen in 2019 and Betty Jensen in 2016.