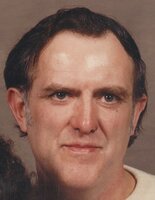 Larry W. Schurman
Larry W. Schurman, age 81 of Yankton, SD passed away on Thursday, February 10, 2022, at his residence in Yankton. Memorial Mass of Christian Burial will be 1:30 PM, Wednesday, February 23, 2022, at Sacred Heart Catholic Church, Yankton, SD with the Rev. Fr. Bob Lacey as Celebrant. Burial will follow in the Yankton Cemetery. Visitation will be one hour prior to the service at the church. Arrangements are under the direction of the Opsahl-Kostel Funeral Home & Onsite Crematory in Yankton. Online condolences may be sent at: www.opsahl-kostelfuneralhome.com.
Larry Wendell Schurman was born on August 26th, 1940 to Paul and Rose (Marx) Schurman of Wynot, NE. He attended school at District 1 from 1st through 8th grade.
He married Gloria Ann Kapfenstein on December 14th, 1967. Larry loved to restore cars and worked at various auto body shops throughout the 60's and 70's before opening Schurman Auto Body.
Larry loved gardening and duck hunting, but auto body restoration was his true passion for most of his life.
Larry is survived by one daughter, Rebecca (Jayson) Feilmeier of Tamai, Italy, one grandson, Kyle Feilmeier of Tucson, Arizona, two granddaughters, Adrienne and Sierra Feilmeier of Tamai, Italy and many nieces and nephews.
He was preceded in death by his wife Gloria in 2011, his parents Paul and Rose Schurman, his brothers Wilfred, Paul Jr, Jim, and Norman Schurman Sr., his sisters Dolores Foxhoven and Romaine Veltkamp.