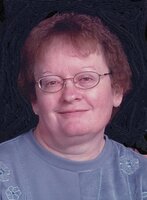 Susan M. Pechan
PECHAN SUSAN
Susan M. Pechan, age 72, of Yankton, SD passed away Wednesday, December 29, 2021, at Avera Sacred Heart Hospital surrounded by her family. Memorial services will be 10:30 AM, Tuesday, January 4, 2022, at the Opsahl-Kostel Funeral Home & Onsite Crematory, Yankton, SD with Rev. Jeff Otterman officiating. Burial will be in the Yankton Cemetery, Yankton, SD. Visitations will be one hour prior to the service at the funeral home. Online condolences may be sent at: www.opsahl-kostelfuneralhome.com. Live streaming of Susan's service may be found at: https://www.facebook.com/opsahlkostel/live.
Born July 29, 1949, she went to Yankton senior High School, she graduated in 1967. She also went to Springfield College for one year. She worked on Mitron for many years, also worked at Lewis and Clark Hydraulics cleaning, Freeman company, and EPI. In her spare time, she liked to sew, play bingo, and worked other crafts.
She died peacefully at Avera Sacred Heart Hospital December 29, 2021. She was preceded in death by parents, sister, and grandparents. She has one remaining sister, Jeanette of Yankton. Two nieces and one nephew. Rebecca Tramp of Lilan, AL, Jess and Sarah Tramp of Mission Hill SD, Rachel and Clay Stoddard of Yankton SD. And many great and great great nieces and nephews.
Memorials preferred and may be sent to the Opsahl-Kostel Funeral Home & Crematory; 601 West 21st Street; Yankton, SD 57078.