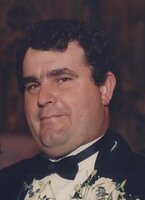 Dale R. Schaefer
Schaefer, Dale
Dale R. Schaefer, age 64 of Fordyce, NE passed away on Monday, December 27, 2021 at Avera St. Michael's Hospital in Tyndall, SD with his family by his side. Private family services will be held. The Opsahl-Kostel Funeral Home and Onsite Crematory, Yankton, SD is assisting with the service details. Online condolences may be sent at: www.opsahl-kostelfuneralhome.com.
He was born July 23, 1957 to Ralph and Fern (Buschkamp) Schaefer in Yankton, S.D. He graduated from Wynot High School in 1975 and went on to Northeast Community College in Norfolk, where he received a Diesel Technician certificate. He then farmed until his death. He married Joan Goeken on October 26, 1991. Together they had three beautiful daughters, Justina, Hannah and Brittany. Dale's passions in life were farming and raising cattle. Joan's two sons, Joshua and Tyler, helped tremendously on the farm throughout the years until they left home. Dale loved his grandchildren with all his heart and enjoyed spending time with them.
Dale is survived by his loving wife Joan; children, Joshua (Rebecca) Goeken, Tyler (Sheri) Goeken, Justina, Hannah and Brittany; five grandchildren, Myles, Payge, Peyton, Paisley and Colesyn; four siblings, Roxanne (Bill) Walker, Robert (Char) Schaefer, Gary (Michelle) Schaefer and Sandy Justra. He is preceded in death by his parents Ralph and Fern Schaefer.