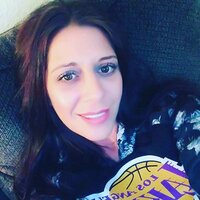 Angela M. Monclova
MONCLOVA ANGELA
Angela Monclova, age 40 of Scotland, SD died Tuesday, November 9, 2021. Funeral services will be 10:30 AM, Wednesday, December 15, 2021, at the Scotland Community Church, Scotland, SD with Vicar Andy Bueber officiating. Burial will be in the Rosehill Cemetery, Scotland, SD. Visitations will be 5 to 7 PM, Tuesday, December 14, 2021, at the Scotland Community Church, Scotland, SD with as Scripture service at 7:00 PM. Visitations resume one hour prior to the service at the church. Online condolences may be sent at: www.opsahl-kostelfuneralhome.com. Life streaming of Angela's funeral service can be found at: https://www.facebook.com/opsahlkostel/live. The Opsahl-Kostel Funeral Home & Onsite Crematory, Yankton, SD is assisting with the service details.
Angela Michelle Monclova was a loving mother, grandmother, sister and friend who gained her angel wings on November 9, 2021 at the age of 40.
Angela was born on January 29, 1981 to Lee and Diane Monclova. She began her life's Journey in California and later as a young teen moved to Scotland, SD. Angela worked as a restorative nurse assistant for 16 years at Good Samaritan Society impacting the lives of many residents.
Angela was a selfie queen who was very devoted to her family. Her children were her number 1 priority. When she was not working, you could find Angela out at her son's ball game, out by the bon fire with family members, or just spending time at home with her children and granddaughter. She enjoyed camping, shopping, darts, candles, cooking and watching the Cowboys and Yankees.
Angela is survived by her 4 children- Breanna Johnson (Jason), Macie Johanneson (Tyler), Destry Hough, and Mia Monclova. She is also survived by her stepparents Vicki Monclova and Ryan Kocourek and 4 siblings; Andrea Sisk (Vance), Daniel Monclova (Yesenia), Jacob Monclova, and Anthony Monclova (Olivia). In addition she is survived by her granddaughter Avah Johnson as well as many nieces, nephews, aunts, uncles, and cousins. She is preceded in death by her father Lee Monclova, mother Diane Akins, grandson Johnathan Johnson, her grandfather Burton Baucom and aunt Sheri Westbrook.