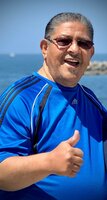 Librado C. Monclova
MONCLOVA LIBRADO
Librado C. Monclova, age 68 of Scotland, SD died Tuesday, November 9, 2021. Funeral services will be 10:30 AM, Wednesday, December 15, 2021, at the Scotland Community Church, Scotland, SD with Vicar Andy Bueber officiating. Burial will be in the Rosehill Cemetery, Scotland, SD. Visitations will be 5 to 7 PM, Tuesday, December 14, 2021, at the Scotland Community Church, Scotland, SD with as Scripture service at 7:00 PM. Visitations resume one hour prior to the service at the church. Online condolences may be sent at: www.opsahl-kostelfuneralhome.com. Life streaming of Lee's funeral service can be found at: https://www.facebook.com/opsahlkostel/live. The Opsahl-Kostel Funeral Home & Onsite Crematory, Yankton, SD is assisting with the service details.
Librado Carrasco Monclova was a loving husband, father, grandfather, great-grandfather, brother, and friend to everyone. He joined our Heavenly Father on November 9, 2021 at the age of 68.
Lee was born to Francisco G. and Maximiana C. Monclova on August 17, 1953. He was raised in El Paso, Texas and moved to California in his teens. Lee worked the majority of his life in the Aerospace Industry in various positions for more than 40 years and happily retired.
Lee was an avid Martial Artist and shared his skill with anyone willing to learn. He enjoyed singing karaoke and attending live music performances. He enjoyed spending time with his family, especially his grandchildren. In his younger days, Lee attended Ysleta High School in El Paso Texas. He was also a member of the Band "The Uniques" playing bass guitar. Until this day, there isn't a bigger Dallas Cowboys fan than Lee. He would enjoy cooking and watching football in his favorite Jerseys.
He is survived by his loving wife, Vicki, and children, Daniel Monclova (Yesenia), Jacob Monclova, and Anthony Monclova (Olivia) and Andrea Sisk (Vance). He is also survived by grandchildren and a great-granddaughter; Athena, Patrick, Christina, and Aurora Monclova, Jasper Monclova, Selena and Anthony Jr. Monclova, Breanna Johnson (Jason), Macie Johanneson (Tyler), Destry Hough, and Mia Monclova, Avah Johnson, Heather Wellman (Cody) and Tanner Sisk. Additionally, he is survived by his bother Jesus Monclova, brother Mario Monclova, brother Arturo Monclova, sister Catalina Lozoya, sister Josie Monclova- and many nephews, nieces and cousins. He is preceded in death by his father Francisco G. Monclova, mother Maximiana Monclova, brother Fortino Monclova, sister Maria Monclova, sister Olivia Monclova, brother Enrique Monclova, daughter Angela Monclova, and great-grandson Johnathan Johnson.