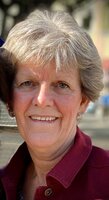 Diane Akins
AKINS DIANE
Diane Akins, age 66 of Scotland, SD died Tuesday, November 9, 2021. Funeral services will be 10:30 AM, Wednesday, December 15, 2021, at the Scotland Community Church, Scotland, SD with Vicar Andy Bueber officiating. Burial will be in the Rosehill Cemetery, Scotland, SD. Visitations will be 5 to 7 PM, Tuesday, December 14, 2021, at the Scotland Community Church, Scotland, SD with as Scripture service at 7:00 PM. Visitations resume one hour prior to the service at the church. Online condolences may be sent at: www.opsahl-kostelfuneralhome.com. Life streaming of Diane's funeral service can be found at: https://www.facebook.com/opsahlkostel/live. The Opsahl-Kostel Funeral Home & Onsite Crematory, Yankton, SD is assisting with the service details.
Loretta Diane Akins Kocourek was a loving wife, mother, grandmother, great-grandmother, sister, friend and most notably a breast cancer survivor. She gained her angel wings on November 9, 2021 at the age of 66.
Diane was born to Burton and Martha Baucom Sr. on October 14, 1955. She was raised in California and moved to South Dakota 28 years ago. Diane worked at Good Samaritan Society for 15 years, most recently as an LPN.
Diane enjoyed fishing, camping, watching live music, her pets and feeding the birds. She enjoyed spending time with her family, especially her grandchildren. Diane was also a craft fanatic. There wasn't a craft she couldn't do, and she loved to share her talents with others.
She is survived by her loving husband, Ryan, and children, Andrea Sisk (Vance) and Daniel Monclova (Yesenia). She is also survived by 10 grandchildren and a great-granddaughter, Heather Wellman (Cody), Tanner Sisk, Athena, Patrick, Christina, and Aurora Monclova, Breanna Johnson (Jason), Macie Johanneson (Tyler), Destry Hough, and Mia Monclova, and Avah Johnson. Additionally, she is survived by her Mother Martha Baucom, Mother- in Law Marlene Luikens, brother Burton Baucom (Linda), brother-in-law Marlin Kocourek (Kim), sister Renee Desaire, sister-in-law Michelle Bertsch (Lewis), and many nephews, nieces, and cousins. She is preceded in death by her father Burton Baucom Sr., sister Sheri Westbrook, daughter Angela Monclova, and great-grandson Johnathan Johnson.
In lieu of flowers, please consider donating to a breast cancer organization, a cause that Diane was passionate about.