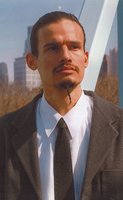 Lance C Suing
SUING, LANCE CHRISTOPHER
Lance Christopher Suing, son of Laurie Suing and Robert Bayless was born on May 25, 1982 in Yankton, SD. He passed away on March 22, 2021 in Yankton, SD at the age of 38.
Lance Christopher Suing was born with a soul that was way too sensitive for this world. He has always felt things deeply and differently than most people. This had always been his blessing and his curse.
He was proceeded in death by his mother Laurie Suing, his brother Greggory Bayless and Grandparents Joan and Gerald Suing.
Those left to cherish his memory are his three children, his father Robert Bayless, his two brothers Zac Suing (Kayla Ihrig) and Shayne Bayless (Heather) and many aunts, uncles and nieces and nephews.