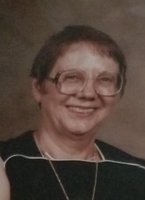 Charlotte F. Hansen
Hansen, Charlotte
Charlotte F. Hansen, age 93 of Sioux City, IA, and formerly of Yankton, SD passed away Saturday, February 27, 2021 at Touchstone Healthcare Community in Sioux City. Memorial services will be 10:00 a.m., Saturday, March 6, 2021 at Opsahl-Kostel Funeral Home and Crematory in Yankton with the Rev. Steve Weispfennig officiating. Due to Covid-19 concerns, friends and family are encouraged to participate through live streaming of Charlotte's services at: https://www.facebook.com/opsahllostel/live. Those wishing to attend in person are asked to wear a mask and to practice social distancing guidelines. Online condolences may be made at: www.opsahl-kostelfuneralhome.com. Arrangements are under the direction of Opsahl-Kostel Funeral Home and Crematory in Yankton.
Charlotte was born March 27, 1927 to David and Elizabeth (Stoll) Schlueter in Pukwana, SD. She attended school in Pukwana and Chamberlin, SD. Charlotte received her nurses training at Mount Marty College in Yankton, SD and worked at Sacred Heart Hospital and the Yankton Medical Clinic.

Charlotte married Harvey F. Hansen on March 1, 1946. She was a member of the VFW Auxiliary.

Charlotte's memory will be cherished by her grandson Christopher (Jessie) Huber of Sioux City, IA; a great- grandson Joshua Huber and a great- granddaughter Christina Huber of Sioux City, Iowa; a brother Eduard Schlueter of St. Paul, MN; special friends Marvin Huber and Gary Mikelson; many nieces and nephews.
She was preceded in death by her husband Harvey; daughters Gail Marie and Constance Huber; son David Harvey; brother Franklin Schlueter; and granddaughter Dawn Huber.