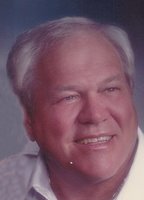 Harvey Youngberg
Youngberg, Harvey
Harvey L. Youngberg, age 78 of Yankton, SD and formally of New Effingtom, SD passed away on Monday, November 2, 2020 at Avera Sister James Rehab Center in Yankton. Funeral services will be 10:30 am, Monday, November 9, 2020 at Trinity Lutheran Church, Yankton, SD with Rev. Jeff Otterman officiating. Burial will be in the Sacred Heart Cemetery, Yankton, SD. Visitations will be 5 to 7 pm, Sunday, November 8, 2020 at the Opsahl-Kostel Funeral Home & Crematory, Yankton, SD with a Scripture service and memory sharing at 7:00 pm. Due to COVID-19 concerns, live streaming of Harvey's services can be found at: https://www.facebook.com/opsahlkostel/live. Those wishing to attend in person are asked to wear a mask and to practice social distancing guidelines. Online condolences may be sent at: www.opsahl-kostelfuneralhome.com. Pallbearers are Ben Portillo, Taylor Portillo, Cole Drotzmann, Nick Rivera, Bryan Youngberg Jr., Randy Flemming and Brad Eggers.
Harvey was born January 8, 1942 in Veblen, SD to Harold and Effie (Satre) Youngberg. Harvey graduated from New Effington High School in 1960. He married his high school sweetheart Kathleen Pirmantgen. To this union there were two children, Bryan and Lori. Harvey attended Yankton College and graduated with a degree in education. Harvey taught history and science for 4 years in addition to coaching basketball. Harvey began selling life insurance in 1968, qualifying for many national conventions. Later in life his passion was selling homes and commercial real estate. Harvey was a member of the Elks, and a 33 degree Shriner.
Harvey shared many traditions with his family, especially with his grandchildren. Two favorites were making homemade potato sausage at Christmas and hunting up North in New Effington. Harvey and Kathy enjoyed spending countless weekends at Big Stone Lake entertaining family and friends, fishing at Gettysberg and occasional trips to Las Vegas.
Grateful for having shared his life is his wife, Kathy; children, Bryan (Luci) Youngberg and Lori (Steve) Drotzmann; 8 grandchildren; 13 great grandchildren; many nieces, nephews, and sister, Margaret (Al) Eggers.
Harvey was preceded in death by his parents, Harold and Effie Youngberg; brother, Charles Youngberg; father and mother in-law, William and Dolores Pirmantgen; sister-in-law, Deborah Flemming, and nephews, Ricky Flemming, and Scott Eggers.