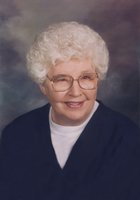 Lucille Wysuph
WYSUPH LUCILLE
Lucille Wysuph age 90 of Yankton, SD passed away early Wednesday, September 30, 2020 at Avera Sister James Care Center, Yankton, SD. Mass of Christian Burial will be 10:00 AM, Saturday, October 3, 2020 at Sacred Heart Catholic Church, Yankton, SD with Rev. Larry Regynski officiating. Burial will be in the Sacred Heart Cemetery, Yankton, SD. Visitations will be 5 to 7 PM, Friday, October 2, 2020 at the Opsahl-Kostel Funeral Home & Crematory, Yankton, SD. Visitations will resume one hour prior to the service at the church. Due to COVID-19 concerns, you may participate through live streaming of Lucille's services at: https://www.facebook.com/opsahlkostel/live. Those wishing to attend in person are asked to wear a mask and to practice social distancing guidelines. Online condolences may be sent at: www.opsahl-kostelfuneralhome.com. Pallbearers are Jon Busby, Jay Busby, Chris Hilson, Matthew Hilson, Isaac Carver, Luke Carver, Dan Rademacher and Dustin Muilenburg.
Lucy was born February 24, 1930 in Yankton, SD to Iver and Anna (Sather) Hevle. She grew up in Yankton with 14 brothers and sisters. She married Frank Wysuph on September 30, 1950 and to this union, 9 children were born. Lucille died on her wedding anniversary and was able to spend her 70th anniversary with her husband, Frank. They are finally together after 40 years. After raising her family, Lucy attended Mount Marty College and was a CNA at Sister James Nursing Home for 24 years.
Lucy was a master quilter and seamstress. She made quilts for each child, in-law, and grandchild, as well as many for herself. They were true works of art and will be treasured by all.
Lucy is survived by her children, Nancy (Jerry) Busby of Yankton, SD, Alan Joe (Pam) Wysuph of Round Rock ,TX, Carol (Dan) Rademacher of Yankton, SD, Mary Wysuph of Yankton, SD, Mark (Karin) Wysuph of Council Bluffs, IA, Sara (Chris) Hilson of Yankton, SD, and Sandra (Jeff) Sherman of Mission Hill, SD; grandchildren, Jon Busby, Jay Busby, Alissa Wysuph-Tadlock, Anna Sanders, Jaime Malloy, Melissa Arthur, Megan Hilson, Matthew Hilson, Kayla Muilenburg, Kassie Sherman, Adam Wysuph, Jeremy Wysuph, Christopher Wysuph, Jason Wysuph, Thomas Wysuph, and Ashley Cunningham; great-grandchildren who called her GiGi, Emma Lucille Busby, Daniel Sanders, Isaac Carver, Luke Carver, Maggie Arthur, Danielle Lucille Arthur, Carter, Weston, and Hunter Muilenburg, Olivia Cunningham, and Emily Wysuph; one brother, James Hevle of Modesto, CA; nephews, Robert (Linda) Hevle, Dennis (Roxie) Kralicek, Larry (Susan) Kralicek; and niece, Lorrie Merkwan.
Lucy was preceded in death by husband, Frank Wysuph in 1980; sons, Gary in 1953, and Lynn Michael in 1998; parents, Iver and Anna Hevle; 7 sisters and 6 brothers; in-laws, Joe Wysuph and Cecelia and Harvey Davenport.